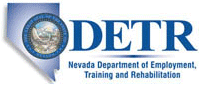 Job Information
Hycroft Resources & Development Inc

Process Operations Supervisor

in

Winnemucca

,

Nevada
Job Summary
Under the direct supervision of the Ore Processing Manager, the incumbent will oversee Process Operations while maintaining the highest Health and Safety standards, as well as meeting production goals and regulatory objectives.
Essential Functions
Meet or exceed production goals in a safe and innovative manner.

Work in cooperation with all departments, being involved in emergency and preventive maintenance activities on equipment and operational coordination to ensure continuity of production process.

Work in cooperation with the environmental department to ensure regulatory compliance.

Provide safe working conditions and ensure that all safety concerns are addressed and resolved.

Administrate, educate, and counsel employees and supervisors in the correct methods, practices, standards, and SOPs for Ore Processing (Plant, CIC, and Pad).

Lead department projects, short and long term with the purpose of improving the workforce, production efficiencies and cost reduction.

Continually trains on leading Ore Processing plant/pad operations practices.

Compliance with all company policies and procedures including, but not limited to safety, environmental, confidentiality and code of conduct.

Meets or exceeds established performance expectations set by management.

Consistently exercises discretion and judgment in job performance.

Works without risk or harm to self and others.

Punctuality and regular attendance required.

Helps develop other department personnel to perform duties listed above.

Performs other related functions as assigned by supervisor.
Qualifications and Skill Requirements
Minimum of a High School Diploma, GED or equivalent.

3 – 5 years of mining experience.

3 -5 years of ore processing (plant/pad) experience.

2 -4 years of supervisory experience preferred.

Strong understanding of mechanical and electrical concepts of plant/pad operations.

Strong understanding of plant/pad operations, fluid hydrodynamics.

General understanding mining, stack plan, and blending operations as well as leaching processes.

Strong leadership skills.

Proven organization skills.

The ability to think analytically, develop and move forwards new ideas to improve the process.

The ability to handle multiple priorities/problems and the same time.

The ability to execute findings and recommendations.

The ability to present Hycroft policy without bias and with consistency.

The ability to communicate with all levels of personnel.

A college degree is preferred. HS degree with applicable experience will be considered.

Requires valid driver's license.
Health, Safety, and Environmental Requirements
Adheres to all safety and environmental considerations.

Have a strong commitment to safe working practices.

Always wears Personal Protective Equipment while in the production environment.

Is alert and observes, corrects, and reports unsafe conditions.

Follows operating procedures and complies with all regulatory requirements.
Hycroft Mission
(H)igh degree of urgency

(Y)ou make the difference

(C)ontinuous improvement

(R)esults driven culture

(O)wnership

(F)elt Leadership

(T)eamwork
This description is a general statement of required major duties and responsibilities performed on a regular and continuous basis. It does not exclude other duties as assigned.