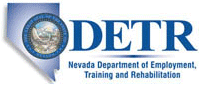 Job Information
Hycroft Resources & Development Inc

Process Manager - Operations

in

Winnemucca

,

Nevada
Hycroft Mining Corporation is a US-based gold and silver mining company, which operates its wholly owned Hycroft open pit, gold and silver mine located an hour south west of Winnemucca, Nevada.
Job Summary
Under the direction of the Vice President/General Manager, the incumbent will direct all activities of the Ore Process department to meet production guidelines in a safe and cost-effective manner. Create process streams that maximize recovery and gold production while continuously aligning daily functions.
Job Description
Efficient operation of all areas of process: Leach Pads, Adsorption Circuits, Met Lab, Assay Lab, and Metallurgy and Process Control Staff.

Oversee the management of supervisory personnel in all areas of Ore Process.

Provide for safe working conditions. Ensures training at all levels is being conducted.

Implement strategies in all areas of Ore Process to achieve production goals. Provides follow up and direction to ensure these objectives are met.

Coordinate studies and metallurgical testing programs for project development.

Coordinate with accountants, superintendents and general foreman to develop an operating budget.

Directs the resources of the department to maximize their use in all areas of process.

Works with consultants and contractors to develop and complete various projects with maintenance or new construction.

Compliance with all company policies and procedures including, but not limited to safety, environmental, confidentiality and code of conduct.

Meets or exceeds established performance expectations set by management.

Consistently exercises discretion and judgment in job performance.

Works without risk or harm to self and others.

Punctuality and regular attendance required.

Helps develop other department personnel to perform duties listed above.

Performs other related functions as assigned by supervisor.
Qualifications
In-depth technical knowledge of metallurgy process, refining and gold extraction methodologies.

Ability to manage superintendents and general foreman.

Ability to lead professionals through critical thinking paths for process improvement.

The ability to think analytically, develop and move forwards new ideas to improve the process.

The ability to execute findings, recommendations for process improvements.

Ability to set the path of optimum maintenance of company assets.

Ability to implement problem solutions through a metallurgical and mechanical process.

Bachelor's Degree in Mining discipline.

15 years mining experience.

10 years specific Ore Processing experience.

Possesses good communication and interpersonal skills.

General understanding of mining operations, as well as limited understanding of maintenance operations.

Working knowledge and skill with P.C. utilizing word processing, spreadsheet, database, and presentation software.

Strong verbal, written, analytical and persuasive skills and the ability to interact effectively with all levels of employees and management.

Ability to work independently and as a member of the management team.

Demonstrates strong administrative, organizational, and technical writing skills.

Must be 18 years old and presently authorized to work in the United States on a full-time basis.

Requires valid driver's license.
Health, Safety, and Environmental
Adheres to all safety and environmental considerations.

Have a strong commitment to safe working practices.

Wears Personal Protective Equipment at all times while in the production environment.

Is alert and observes, corrects, and reports unsafe conditions.

Follows operating procedures and complies with all regulatory requirements.