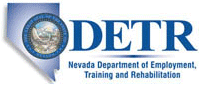 Job Information
Hycroft Resources & Development Inc

Laboratory Metallurgist

in

Winnemucca

,

Nevada
Hycroft Mining Corporation is a US-based gold and silver mining company, which operates its wholly owned Hycroft open pit, gold and silver mine located near Winnemucca, Nevada.
Job Description
The Laboratory Metallurgist is responsible for QA of all assay and metallurgical laboratory result data and daily review of all data for feasibility study level interpretation. Operating under the directions of the Chief Metallurgist, the Laboratory Metallurgist will coordinate required metallurgical test work to support heap leach production models and an innovative, proprietary pre-oxidation process. Completes tasks assigned by Chief Metallurgist, Process Technical Superintendent or Process Manager. .
Some of the day-to-day responsibilities include:
Responsibilities:
Provide training and documentation of QA/QC compliance for all assay and metallurgical work completed in support of heap leach and plant optimization test planning.Distribute weekly reporting to senior management team on all metallurgical tests in progress.Manage the database to ensure all internal lab data recorded has been approved through the QA system. Receive and record all external lab data into the site test records.Direct, empower, develop and supervise of all assay and metallurgical technicians.Communicate daily assignments to all technicians and metallurgical testing protocols.Deliver daily safety meeting and maintain efficiency of assay and metallurgical lab operations.Schedule all maintenance and inventory needs through SAP system Ellipse.Effective communication skills, as well as interpersonal, problem solving, basic math skills to perform routine calculations and recognize, correct and inform others when quality control is out of range.
Leadership:
Take ownership of the plan, prioritize, and forward thinking of opportunities, challenges and risks. Have an awareness for recognizing and then suggesting continuous improvement initiatives with an outcome of cost saving or generate revenue for the mine site. Sound methods and approaches to persuade, convince or influence others. Leadership qualities including: safety, teamwork, communication, influence, execution and business sense.Take ownership of the plan, prioritize, and forward thinking of opportunities, challenges and risks.
Requirements:
Metallurgical or Process Engineer Degree with a minimum of two (2) years direct assay lab and metallurgical lab experience in a supervisory role a plus, or five (5) years direct assay and metallurgical lab production in a mineral's lab (Mining or Commercial) is a plus. Ability to work with a team environment and excellent interpersonal, written and verbal communication skills required. Ability to assist with budgeting, set priorities, meet deadlines with a high degree of accuracy, and to develop, support, and promote safety, environmental awareness and grow the technical talent of direct reports. Benefits/Culture
As an employee of Hycroft Mining you will get a Great competitive benefits package including:
401(k) with 6% dollar for dollar, vested date of hire

Medical, Dental, Vision Insurance

Life Insurance

Voluntary life insurance options for family members

Employee Assistance Program

Short Term and Long Term Disability