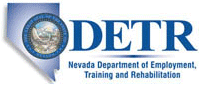 Job Information
Kelly Services

Material Handler

in

SPARKS

,

Nevada
Kelly is currently hiring Material Handlers starting for a Fortune 500 company and global leader in the mail, package and freight delivery industry located in Sparks, NV.
As a Material Handler, you'll play an important role in keeping the economy moving. Every day you'll lift, move, load and unload packages doing your part to ensure critical goods, items, packages and presents are delivered safely and on time.
Pay: $15.50/hour / Shift 6:30am - 4:30pm (mandatory overtime)
Job Description
• Working in a fast-paced warehouse/distribution environment
• Wearing steel-toed shoes and moving, lifting, loading and unloading packages up to 50 lbs.
• Handling goods and materials carefully and safely
• Are comfortable lifting 50 lbs., bending, standing and kneeling
• Have a high school diploma or GED (required)
• Have previous experience in a warehouse or distribution environment (ideal, but not required)
If interested please copy and paste link to set up interview @ https://calendly.com/carr058/material-handler-sparks-nv
Thank you,
Carmen Rutherford
Recruiter at Kelly
Mobile +1 414 308 4888
Office +1 262 886 3950 EXT - 205
Web kellyservices.com
Why Kelly ® ?
The Managed Solutions practice within Kelly Outsourcing and Consulting Group (KellyOCG ® ) is one focus within the full array of Kelly Services® workforce solutions.
Kelly Services has transformed from the staffing industry pioneer to a leading workforce solutions provider. KellyOCG is the distinguished outsourcing and consulting segment of Kelly Services, known for applying a forward-looking approach that enables companies to make strategic workforce planning decisions that impact their business and competitive advantage.
The Managed Solutions practice area of KellyOCG is dedicated to partnering with clients to architect and implement solutions that put them in a position to meet their operational obligation to their organization and freedom to focus on their more strategic business needs.
AboutKelly Services ®
As a workforce advocate for over 70 years, we are proud to have a role in managing employment opportunities for more than one million workers around the globe. We employ 550,000 of these individuals directly with the remaining workers engaged through our talent supply chain network of supplier partners. Revenue in 2015 was $5.5 billion. Visit kellyservices.com and connect with us on Facebook (https://www.facebook.com/kellyservices) , LinkedIn (http://www.linkedin.com/company/kellyservices) and Twitter (https://twitter.com/kellyservices) .
Kelly Services is an equal opportunity employer including, but not limited to, Minorities, Females, Individuals with Disabilities, Protected Veterans, Sexual Orientation, Gender Identity and is committed to employing a diverse workforce. Equal Employment Opportunity is The Law. (https://www.dol.gov/ofccp/regs/compliance/posters/ofccpost.htm)
Kelly Services