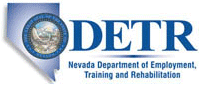 Job Information
Tesla Motors

Electrical Quality Inspector - Facilities

in

Sparks

,

Nevada
Electrical Quality Inspector - Facilities
Job Category
Facilities
Location
Sparks, Nevada
Req. ID
63419
Job Type
Full-time
Apply
Tesla participates in the E-Verify Program
BUILD THE FUTURE
Primary Responsibilities
The Quality Inspector will primarily have responsibility for inspections and tests pertaining to electrical/ I&C systems.
Study and understand the Project Quality Plan, project scope and quality requirements and other quality documents that pertain to assigned scope of work.
Inspect subordinates' work for compliance with the contract plans and specifications, point out deficiencies, explain, and take any corrective action needed.
Perform inspections and tests as required by the assigned responsibilities and as directed by supervisor.
Prepare inspection/test reports and maintain the quality files related to area of responsibility.
Review/approve (initial/date) all 3rd party test results for compliance with project requirements as required.
Utilize the NFPA70 NEC at an advanced level and provide instruction, explanations and guidance to other team members.
Apply trade knowledge and expertise to identify potential quality problems and improvement opportunities that are not readily identifiable on quality checklists or within current quality control methods
Perform visual inspection, physical measurement and electrical testing on computer components (MB/CPU/HDD/Memory/Chassis/Power Supply, etc.)
Conduct quality audit and document the finding
Tests functional performance of assemblies, and parts under specified conditions.
Ensure assemblies are built to specifications and that assembly instructions are completed
Verifies parts used are correct.
Inspectors will ensure the drawings are adequate to use and that any red lining have the appropriate authorization and approvals with date.
Maintains material and inspection records
Maintains a daily diary, photo log, contract item quantities
Coordinating/documenting multiple contractors' and subcontractors' efforts regarding installation and commissioning of the power, controls, lighting, and other elements of construction
Examine electrical systems and equipment
Inspect new and existing wiring, lighting, motors, and generating equipment
Inspect wiring of assemblies for stripping, soldering, crimping, or defects
Continuity Testing
Inspect the installation of the electrical wiring for heating and air-conditioning systems, appliances, and other components
Supports PM in review of project submittals, RFI's, CCO's
Verifies acceptability of material incorporated into the project by Certificates of Compliance, shop drawings, test reports
Perform civil, structural, and architectural inspections as required
Implement quality control procedures and document control processes as required
Apply
Tesla participates in the E-Verify Program
About Tesla
Tesla is accelerating the world's transition to sustainable energy. We design, manufacture, sell and service the world's best solar technology, energy storage systems, and electric vehicles, providing customers the opportunity to generate, store and consume energy entirely sustainably.
Tesla is committed to hiring and developing top talent from around the world for any given discipline. Based in California, Tesla's workforce spans across four continents. We work to build an inclusive environment in which all people, regardless of gender, race, religion, or background, can come to do their best work.
Our world-class teams operate with a non-conventional philosophy of inter-disciplinary collaboration. Each member of the team is expected to challenge and to be challenged, to create, and to innovate. We're tackling the world's most difficult and important problems—and we wouldn't succeed without our shared passion for making the world a better place.
Learn More About Tesla
Tesla is an Equal Opportunity / Affirmative Action employer committed to diversity in the workplace. All qualified applicants will receive consideration for employment without regard to race, color, religion, sex, sexual orientation, age, national origin, disability, protected veteran status, gender identity or any other factor protected by applicable federal, state or local laws.
Tesla is committed to working with and providing reasonable accommodations to individuals with disabilities. If you need a reasonable accommodation because of a disability for any part of the employment process, please call 510-602-3960 or send an e-mail to accommodationrequest@tesla.com and let us know the nature of your request and your contact information.
For quick access to screen reading technology compatible with this site click here to download a free compatible screen reader (free step by step tutorial can be found here). Please contact accommodationrequest@tesla.com for additional information or to request accommodations.