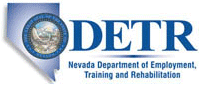 Job Information
Panasonic

Agile Engineering Program Manager

in

Sparks

,

Nevada
Agile Engineering Program Manager
Job Summary:
Panasonic Energy of North America (PENA) is seeking ambitious members to lead the world's largest lithium ion battery initiative. With the superior battery designs and the fastest manufacturing lines in the world, Panasonic is producing millions of batteries per day in the Gigafactory to support Tesla's electric vehicle and power wall businesses. Panasonic invites you to join us in this ongoing, full-scale effort to electrify our society. At PENA, our members quickly become experts in the fundamentals of lithium-ion cell technology and leaders who work with the manufacturing teams to integrate that understanding with high speed, automated manufacturing methods to produce the highest performance and quality lithium ion batteries.
Essential Duties:
Experience introducing adaptive project management / agile values & principles, such as Scrum framework, into a predictive / waterfall organization.

Demonstrate detailed understanding of Scrum ceremonies, artifacts, and other agile tools to improve team efficiency, remove impediments, and ensure proper stakeholder communication.

Ability to translate face-to-face communication into Agile work, such as Sprint Planning, Product Backlog refinement, and Daily Standup meetings.

Proactively manage all components of complex software deployment projects throughout the predictive, traditional or waterfall project lifecycles and adaptive, agile, iterative, or incremental project lifecycles.

Management of the overall scope of various technical projects such as: mechanical, chemical, engineering, construction, process improvement, etc.

Ensuring that all projects are delivered on-time, within scope, and within budget.

Managing and controlling project budget, tracking actual cost vs budgeted cost, forecasting anticipated costs, creating daily or weekly cost reports, etc.

Controlling and managing project documentation including issuing contracts, change orders, request for information (RFI), drawing/design packages, design change narratives (DCN), etc.

Creating and maintaining project schedule of the entire scope of project(s) including all related cross-functional departments. Tracking critical path of project including recovery schedules and areas of schedule improvement.

Leading and directing project meetings utilizing all necessary related project documentation such as the following: schedule, budget, meeting minutes, installation procedures, etc.

Capture and document accurate meeting minutes or after-action reports of communication discussed in project meetings and distribute to project team in a timely manner

Measure project performance utilizing appropriate tools and techniques such as: Cost Performance Index, Schedule Performance Index, etc.

Analyzing potential risks and performing risk management procedures to minimize project risks.

Creating daily or weekly project reports including major highlights, schedule updates, critical path analysis, current project status, issues or conflicts, lessons learned, and next action plans.

Development of Project Management systems for greater project management effectiveness.

Work efficiently and coordinate with all Panasonic cross-functional departments.

Other duties as assigned.
Qualifications: Requirements - Required and/or Preferred
Education:
B.S./M.S. in engineering, computer science, or other technical discipline.
Essential Qualifications:
Certified Scrum Product Owner or Certified Scrum Master.

Strong project leader with excellent organizational and verbal skills.

Knowledge of and comfort with Microsoft Office Suite software including Access, Excel, Word, PowerPoint.

Ability and proficiency in collecting, analyzing, and presenting data.

Solid computer skills and demonstrated general working knowledge of Microsoft Project or equivalent project management software tools.

Effective planning, organization, time management, and problem-solving skills with a strong attention to detail.

Able to manage multiple concurrent tasks in a fast-paced environment, effectively prioritize work, and deliver quality results.

Self-starter who works well independently and an outstanding ability to follow up with minimal direction and a focus on team success.

Able to make appropriate decisions when confronted with obstacles, think about them before taking action, and consistently resolve issues in creative and effective ways.

A strong work ethic with a "get the job done" approach and consistently delivers excellent customer service, both internally and externally.

Intuitive, adaptable, creative, and collaborative with excellent communication and interpersonal skills.

Collaborative nature with strong team building skills and willing to learn from and accept guidance from others.
Preferred Qualifications:
Six-Sigma certification.

Experience utilizing Primavera P6 scheduling software.

Project Management Professional (PMP) certification.
Physical Demands:
Stand for extended amounts of time.

Walk extensively around the factory (our building is 5.5 million square feet; you will definitely get your steps in!)

Required to wear PPE (personal protective equipment) such as but not limited to; hard hat, respirator, gloves, eye protection, steel toe boots, etc.
About Us:
Panasonic Energy of North America (PENA) is collaborating with Tesla Motors, Inc. in a largescale advanced battery manufacturing facility known as the Gigafactory near Reno, Nevada which is known for its quality of life and expansive outdoor adventures. Panasonic manufactures and supplies cylindrical lithium-ion cells for the world's leading electric vehicle manufacturer, Tesla Motors, Inc. Based on the battery demand from Tesla, the Gigafactory is producing cells which will double the world's current production.
Our mission at PENA is to make the vision of affordable Electric Vehicles a reality by production of the world's safest, highest-quality, and lowest-cost batteries. Through this effort we will create a clean energy society and our products will change society's use of and perceptions of electric power.
In addition to an environment that is as innovative as our products, we offer competitive compensation and benefits. Panasonic is proud to be an Equal Opportunity employer.
Supplemental Information:
Pre-employment drug testing is required. Due to the high volume of responses, we will only be able to respond to candidates of interest. All candidates must have valid authorization to work in the U.S. without restriction. Panasonic Energy of North America does not sponsor applicants for work visas for this position.
All qualified applicants will receive consideration for employment without regard to race, color, religion, gender identity, sex, sexual orientation, national origin, disability status, protected veteran status, and any other characteristic protected by law. All qualified individuals are required to perform the essential functions of the job with or without reasonable accommodation.
Thank you for your interest in Panasonic Energy of North America.