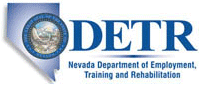 Job Information
Adecco Staffing

Warehouse Material Handler

in

Reno

,

Nevada
At Adecco, we are the workforce experts providing work opportunities to individuals across all industries. Every day, we have more than 100,000 associates on assignment, and our 30,000 internal colleagues are working hard to help our candidates find jobs and advance their careers.
Currently, we are assisting a local client recruiting for Warehouse Material Handler jobs in Reno, NV. These are temp to hire opportunities that will allow you to enhance your career while gaining valuable warehouse experience.
As a Warehouse Material Handler, you will be packaging products for a pharmaceutical company and transport products within a warehouse environment.
Primary Responsibilities Include:
Picking orders and placing items on conveyors

Working in a team environment to efficiently package required orders

Building and stretching wrap pallets

Operating carts, dollies, and other moving equipment to move large quantities of merchandise

Preferred Qualifications:

Warehouse Material handler jobs require 3 months experience in warehouse (Basic Warehouse knowledge, be comfortable using a scanner and looking information up in a computer)

High School Diploma or GED

Must be able to stand for entire shift, walk throughout the warehouse and lift up to 40 lbs.

Reliable transportation and good attendance are required

The pay rates for Warehouse Material Handler jobs start at $15.00/hr, plus overtime as needed! We have 1st shift available!

At Adecco, we care about our associates' well-being on the job and off, which is why we offer the following benefits:

Medical, dental, and vision plans

Paid Holidays

401(k) Plan

Skills Training

Bonuses

Weekly pay!

For instant consideration for this Warehouse Material Handler job in Reno, NV click on Apply Now! After submitting your application, you can choose to answer a few questions to be pre-qualified for the job, and you will have the opportunity to schedule an immediate interview!

Adecco is committed to the health and safety of our applicants and employees. We are offering virtual interviews as needed and when possible. And we're partnering closely with our clients to ensure safety protocols are in place. We are dedicated to addressing any concerns brought to our attention. We look forward to partnering with you on your job search!
Equal Opportunity Employer/Veterans/Disabled
To read our Candidate Privacy Information Statement, which explains how we will use your information, please
The Company will consider qualified applicants with arrest and conviction records
Equal Opportunity Employer Minorities/Women/Veterans/Disabled
Adecco Staffing