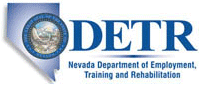 Job Information
Oracle

User Experience Designer - NetSuite

in

Reno

,

Nevada
Responsible for creating, evaluating and modifying prototypes to support evolving hardware and software application development.
As a member of the User Experience team, you will develop and apply software design/usability processes in the investigation of technical problems. May develop user profiles, with emphasis on human error control, display issues, visual interaction, physical manipulation and task and objective analyses. Provide product usability, evaluation and support to product development teams, including the analysis and investigation of applications/systems including tactile methods, visual graphics, web, multimedia, voice response and conversational user interaction. May assist in developing design concept and implementation, providing input on user design considerations. May produce specifications describing user needs and internal structures for product in development.
Duties and tasks are standard with some variation; displays understanding of roles, processes and procedures. Performs moderately complex problem solving with assistance and guidance in understanding and applying company policies and processes. BS degree or equivalent experience relevant to functional area. Typically one year of software engineering or related experience needed.
Oracle is an Affirmative Action-Equal Employment Opportunity Employer. All qualified applicants will receive consideration for employment without regard to race, color, religion, sex, national origin, sexual orientation, gender identity, disability, protected veterans status, age, or any other characteristic protected by law.
Bring your passion to learn to a diverse world-wide team of experience professionals
Position: UX Designer
Company: Oracle NetSuite
Us
A global team of designers and researchers pursuing innovative ways to build user-centered solutions that can scale over time.
We practice design thinking and iteratively craft our solutions based on customer research and testing

We follow agile methodologies, preceded by research, design and planning phases

We move fast but take the time to innovate, brainstorm, and explore

We feel the best solutions usually come from highly collaborative teams

We move forward by bridging experience design with product management and engineering at every step of the process.
You
We're looking for a collaborative person who is excited to work closely with cross-functional teams across the world. You should have some experience with UX design, and a bonus if you've studied design thinking and understand the function of research.
You will help contribute to a culture of excellence and comradery, adding your passion and personality to an already high-performing, fun and collaborative office.
The role
You will be part of the Enterprise Resource Planning group, the backbone of the NetSuite business solution (accounting, billing, supply chain, timesheets, and more).
You will have the opportunity to collaborate with customers and help shape the ideal end-user experience. You will work with product teams, and user experience professionals to understand their learning objectives, and you'll help develop appropriate activities to achieve those goals.
Responsibilities:
Hands-on creative problem solving in a cloud-driven enterprise software system.

Work with a multi-disciplined UX team of designers, user researchers and product managers in a fast-paced, dynamic, agile environment.

Produce design deliverables that communicate design solutions and facilitate discussion.

Demonstrate a passion for iteration and eager to receive feedback.
Qualifications/Skills:
To be considered for a UX Designer position in the NetSuite GBU, you must possess the Objective Minimum Qualifications (OMQs) below. Please ensure that your application clearly indicates that you meet these OMQs, either on your resume and/or by uploading additional documents such as a transcript.
Have a Bachelor's or Master's degree in Product/Industrial Design, HCI, Human Factors, Usability Engineering, or a related field byJune 2021.

Haveno more than 12 monthsof professional full-time work experience in the technology field (excluding internships, research and/or teaching assistant roles, and military experience). If you are interested in working at Oracle and you have more than 1 year of work experience in the technology field, please apply to Oracle's experienced job openings. For information on currently open positions at Oracle, please visit http://oracle.com/goto/careers

Have academic course work, completed project research or have prior work experience with two or more of the following design tools:
o Adobe Creative Cloud (Photoshop, Illustrator, InDesign, Premier Pro, Dreamweaver, After Effects, etc.); Sketch; InVision; Principle; Axure; Balsamiq; or equivalent.
Have project experience, work experience, or academic course work in two or more of the following areas:
o Information architecture, wireframing, storyboarding, visualization, prototyping, sketching, surveying, user research, personas, user testing.
Have demonstrated experience with the Agile Development methodology through coursework, projects, internships, and/or research.

Reside in the United States and/or attend a university in the US.

Authorized to work in the US in 2021.
Additional preferred qualifications include:
A positive and resilient personality. You will need to embrace feedback and have a desire for continuous iteration and improvement

Analytical and strategic mindset.

Solid communication skills.

Flexibility to work with geographically distributed teams.
Job: *Product Development
Organization: *Oracle
Title: User Experience Designer - NetSuite
Location: United States
Requisition ID: 20000W96
Oracle