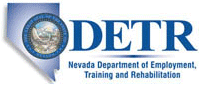 Job Information
Hamilton Company

Quality Assurance Technician Supervisor

in

Reno

,

Nevada
Quality Assurance Technician Supervisor
Jobs

Login

09-Feb-2021 to 10-Apr-2021 (MST)

Reno, NV, USA

Hourly

Full Time

Email Me Similar Jobs Email Me This Job
COMPANY DESCRIPTIONS:
Hamilton Company is a worldwide leader in the design and manufacture of manual, semi-automated and robotic products for precision fluid measuring. We specialize in the development, manufacturing and customization of precision measurement devices, automated liquid handling stations, and sample management systems. For more than 60 years, Hamilton has been satisfying customer needs by combining quality materials with skilled workmanship, ensuring the highest level of performance of every precision fluid measuring device we manufacture.
Manage team of Quality Assurance Technicians focused on measuring and visually assessing injection molded products. Create and execute systems for training staff and facilitating quality control workflow. Assist Quality Engineering in technical and quality investigations.
ESSENTIAL JOB FUNCTIONS:
Direct supervision of all quality assurance technicians in consumables manufacturing work centers.

Ensure equitable treatment is given to all employees within the department and that intra-department and inter-department disputes are resolved in a professional and fair manner.

Create, continually improve and administer a training program for quality assurance technicians and production operators on quality requirements, standards and procedures.

Create key performance indicators for consumables quality technician group and routinely report performance metrics to supervisors.

Create and administer systems that manage quality control data flow.

Provide alerts and guidance to production personnel on quality-related issues.

Assist Quality Engineering in technical investigations related to nonconforming product.

Set up, run and record test results for equipment qualification, reliability testing, and customer complaint/internal non-conformance investigations as defined by Quality Engineering.

Collaborate with Quality Engineering on updating specifications, workmanship criteria and quality control procedures.

Facilitate calibration of inspection equipment with calibration personnel.

Support miscellaneous projects within Quality Engineering.

When needed, inspect and visually assess samples of injection molded parts and record results.

When needed, facilitate initiation of internal non-conformances when non-conforming products or processes are found.

Act as the consumables team liaison for environmental, Health and Safety tasks and projects.

KNOWLEDGE & SKILLS

Ability to manage and motivate team members.

Ability to maintain productive and positive relationships with other departments.

Ability to devise and implement systems that facilitate quality control of manufactured products.

Good troubleshooting abilities.

Good record keeping skills.

Good communication skills (will need to interface with Engineering and Production personnel).

Proficiency in using inspection equipment (e.g., calipers, comparator, height gage), PC-based computer systems and Microsoft Excel and Word.
EDUCATION & EXPERIENCE:
Bachelors Degree in Engineering or related field.

5+ years of quality inspection experience or direct manufacturing experience with electromechanical assemblies.

5+ years experience supervising.
ADDITIONAL INFORMATION
A diverse portfolio of exciting and innovative design projects

Tremendous opportunities for professional growth

Commitment to sustainable design

Competitive Compensation

Excellent Benefits Package includes medical, dental, vision insurance, paid vacation time, paid sick time, disability insurance, 401k, tuition reimbursement, and much more

Solid Stable Company

Drug-free workplace
Learn more about us at: www.hamiltoncompany.com
It is the policy of this organization to provide equal employment opportunities to all qualified applicants without regard to race, creed, color, national origin, sex, age 40 and over, disability, marital status, sexual orientation, gender identity, genetic information, citizenship status, religious preference, or veteran status in all phases of the employment process and in compliance with applicable federal, state, and local laws and regulations.