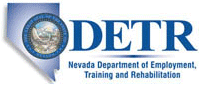 Job Information
Oracle

Principal User Experience Designer (REMOTE)

in

Reno

,

Nevada
Responsible for creating, evaluating and modifying prototypes to support evolving hardware and software application development.
As a member of the User Experience team, you will develop and apply software design/usability processes in the investigation of technical problems. May develop user profiles, with emphasis on human error control, display issues, visual interaction, physical manipulation and task and objective analyses. Provide product usability, evaluation and support to product development teams, including the analysis and investigation of applications/systems including tactile methods, visual graphics, web, multimedia, voice response and conversational user interaction. May assist in developing design concept and implementation, providing input on user design considerations. May produce specifications describing user needs and internal structures for product in development.
Work is non-routine and very complex, involving the application of advanced technical/business skills in area of specialization. Leading contributor individually and as a team member, providing direction and mentoring to others. BS or MS degree or equivalent experience relevant to functional area. Typically seven years of software engineering or related experience needed.
Oracle is an Affirmative Action-Equal Employment Opportunity Employer. All qualified applicants will receive consideration for employment without regard to race, color, religion, sex, national origin, sexual orientation, gender identity, disability, protected veterans status, age, or any other characteristic protected by law.
Principal User Experience Designer - REMOTE
NOTE: We are unable to provide visa sponsorship for this role at this time. No candidates requiring visa sponsorship will be considered.
Oracle's Global Business Units (GBUs) provide best-in-class products for the communications, construction and engineering, food and beverage, financial services and insurance, health sciences, hospitality, public sector, and retail industries. The GBU User Experience team supports the overall UX effort across Oracle by providing internal consulting, designing a common set of UI components, and developing our cross-GBU communities through best practices. Consulting services include research, review of existing products, user flows, wireframes, high-fidelity visual design, prototypes, and usability testing.
Preferred Qualifications
As a Principal User Experience Designer in our UX team, your work will vary from day to day. In a typical week you might collaborate with several GBUs, brainstorm with development teams, analyze a process, create user flows, produce wireframes and high-fidelity visual designs, build a prototype, present to stakeholders, and facilitate usability testing.
At Oracle, we're committed to creating a state-of-the-art experience that connects, empowers and delights our users.
We need a thoughtful, talented, multi-faceted user experience designer who loves empowering technology users with high quality interaction and visual design in a fast-paced environment. You'll be contributing and collaborating with the larger design organization, defining reusable components/patterns and extending the design language we use across all products.
*Here's the kind of person we're looking for *
You have a positive and resilient personality, and thrive on working well with others.

You have the ability to inspire other team members to follow your design vision.

You love to collaborate with designers, researchers, engineers, product managers, executives, and other stakeholders.

You exhibit a growth mindset and have a willingness to own problems. You embrace ambiguity.

You're a full stack user experience designer. You look at research, accessibility, interaction design, visual design and aesthetics, composition, typography, human factors, and more.

You are an advocate for the end user.

You balance technical and delivery constraints when creating accessible, elegant, and engaging user interfaces based on complex requirements and strict deadlines.

You explore a variety of design options before arriving at a solution, while routinely conducting design reviews with other designers and stakeholders.

You embrace feedback and have a desire for continuous iteration and improvement.

You have excellent communication, facilitation, presentation, interpersonal and analytical skills.

You can lead a conversation in a room with designers, engineers, and product managers.

You get stuff done.
Qualifications & Previous Experience
BA/BS degree in Design, HCI, CS or related field, or equivalent practical experience, or equivalent industry specific experience.

7 years of demonstrable industry experience in UX design. Experience with visual and interaction design tools (Sketch, Adobe CS, InVision, etc.).

Ability to work in a collaborative team environment, as well as with teams distributed across the world.

Ability to work efficiently on several initiatives and projects at once, often with ambiguity and varying timelines.

Ability to support your work verbally and visually with thoughtful design rationale, data or user research.

Ability to contribute to design strategy and thought leadership discussions.

A strong portfolio or samples of work demonstrating creative and innovative design solutions.

Excellent communication, presentation, interpersonal and analytical skills including the ability to communicate complex, interactive design concepts clearly across different audiences.

Experience with responsive and mobile design.

Experience conducting user research and usability studies.

Experience as a design leader.
/At Oracle, we don't just value differences—we celebrate them. We're committed to creating a workplace where all kinds of people work together. We believe innovation starts with diversity and inclusion./
https://www.oracle.com/corporate/careers/culture/diversity.html
Job: *Product Development
Organization: *Oracle
Title: Principal User Experience Designer (REMOTE)
Location: United States
Requisition ID: 2100018Z
Oracle