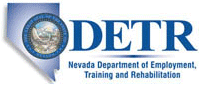 Job Information
Anixter

Operations Supervisor-Wire Room

in

Reno

,

Nevada
At Anixter, we give you an opportunity for a career and a great work environment. We are a friendly, employee focused organization that prides itself on customer service, flawless execution and a hard day's work. If you are looking for a great work environment, great benefits and an opportunity to grow your career, please read on!
Our facility in Reno, Nevada specializes in supplying our customers with wire and cable, electrical and electronic components, and end-to-end solutions for the electrical, data, networking, security and telecom fields (to name a few). The warehouse is 250,000-sf and primarily supports our west coast business.
We're looking for a well-rounded warehouse supervisor for our Reno Distribution Facility to oversee our Wire Cutting Department.
What you'll be doing as a Warehouse Supervisor:
In this position, you'll be one of three supervisors reporting to the facility Operations Manager.
The ideal candidate will be able to work Monday-Friday from 9am to roughly 6pm.
The Warehouse Supervisor position is a customer and sales facing position that is very fast paced, requiring the ability to adapt to rapidly changing priorities. Strong Warehouse Supervisors will be able to manage the work flow for their department using data, reporting and metrics to help provide Best-In-Class Service with flawless execution. Warehouse Supervisors will be responsible for leading a department of 15-20 employees in any of our warehouse departments and will be cross trained to gain a full understanding of warehouse operations.
Workforce Planning: Scheduling, staffing and training teams of 5-6 employees based on workload and anticipated volumes using established data and metrics.
Operational Performance: Tracking and maximizing workflow and work units per hour using data, reporting and metrics; Ensuring SOP compliance.
Administrative Duties: Ensuring all administrative duties are completed on a daily basis. Payroll time reporting using Kronos. Safety compliance according to company policies and OSHA regulations. Supporting all established policies and coaching employees when policies are not followed.
Team Leadership: Coming to work each day for your employees. Supporting your team through coaching and providing leadership with the highest integrity.
To be successful in this role, the following qualities must come natural to you:
You're a people person and you understand how to connect business expectations to your employee's performance expectations.

Your team appreciates you and respects you. They come to you for advice and guidance and you are able to lead them through the toughest times.

You connect quickly with others and you are a great communicator. You can express your thoughts easily and you have great written communication abilities.

Fast pace does not bother you; in fact, it excites you.

You're proactive and always moving to the next task without being told to do so.

You are able to multi-task like a pro and switch gears quickly when needed.

You are always aiming high and trying to beat goals.

You work to be the best and offer best-in-class service.

You do not sacrifice customer service and quality to meet high demand performance expectations. You know how to balance these while meeting extremely high demands.
Still interested? Here's what it will take to be successful in this role (Qualifications):
2+ years supervisory experience within a distribution center, high-volume retailer, manufacturer, or production environment.

Prior demonstrated experience managing a team of hourly warehouse associates in a fast-paced production-based environment.

Highly analytical with ability to manage through analytics and communicate importance of data to teams.

Experience coaching and guiding employees.

Ability to handle pressure and multiple-competing priorities and deadlines.

Demonstrated organizational and time management skills.

Demonstrated business communications skills, verbal and written, required.

Experience with operational process and team development preferred.

Bachelor's degree in business, management or related field preferred.

Excellent computer skills and aptitude.

Self-directed, motivated and goal oriented with strong sense of urgency.

Skilled at managing time and priorities through organization and prioritization.

Excellent problem-solving skills. Able to dissect a problem and present realistic solution.

This position frequently requires the incumbent to work beyond scheduled shift times.

Additionally, this position will be based inside the warehouse. Frequent standing, walking, bending, and lifting will be required; often for an entire shift of 8+ hours. Occasional sitting, work at computer, and machine/equipment usage will be required. Maximum lift of 50lbs for this role.
Benefits
Medical, Dental and Pharmacy plan eligibility after 60 days

Access to virtual doctor for common illnesses. Get advice from a doctor without leaving your home!

Annual health screenings available at no cost to you

Two retirement plans including a 401k with 50% company match

Vacation time

Sick time

Holiday pay

Employee preferred provider discounts through PerkSpot.com

Tuition reimbursement \ Employee Referral Program - Big $$$ for referring great employees!

Employee Assistance Program

Life insurance programs

Short- and Long-Term Disability programs

Health saving options (FSA and HSA)

Many more benefits available!
About Anixter - Who We Are
We enable the connected world. From securer facilities and communities, to more efficient networks and industrial environments, we deliver the infrastructure solutions-and intelligence-that sustain our customers businesses. Through our superior product offerings, unmatched global distribution network, expert supply chain management and technical know-how, we drive efficiency and effectiveness to benefit our customer's bottom line.
Anixter International is a leading global distributor of Network & Security Solutions, Electrical & Electronic Solutions and Utility Power Solutions. We help build, connect, protect and power valuable assets and critical infrastructures. From enterprise networks to industrial MRO supply to video surveillance applications to electric power distribution, we offer full-line solutions, and intelligence, that create reliable, resilient systems that sustain businesses and communities. Through our unmatched global distribution network along with our supply chain and technical expertise, we help lower the cost, risk and complexity of our customers' supply chains.
Anixter, with over $7 billion in annual revenue, adds value to the distribution process by providing our customers access to 1) innovative supply chain solutions, 2) over 450,000 products and $1.2 billion in inventory, 3) approximately 320 warehouses/branch locations with approximately 9 million square feet of space and 4) locations in over 300 cities in more than 50 countries.
Click here to learn more about our distribution services! https://youtu.be/zgbNaziQG3U
Click here to learn more about Anixter! https://youtu.be/BiLxnFRgy0M
Check us out on the web at www.anixter.com for more information.
We require all of our employees to perform work in an ethical manner and uphold a culture of honesty and ethics at all times.
Anixter is an Equal Opportunity and Affirmative Action Employer; Minority / Female / Disabled / Veteran
Keywords: safety, manager, supervisor, leader, warehouse, forklift, pick, pack, receive, packing, picking, receiving, wire, cable, retail, csr, customer service, production, assembly, laborer, sort, sorting, clerk, ship, shipping, deliver, cycle, count, inventory, quality, investigate, research, FIFO, ups, fedex, dhl, TL, LTL, parcel, freight, truck load, 5S, six sigma, cdl, will call, dock, replenish, load, unload, WMS, as400, fulfillment, coordinator, administration, distribution, specialist, military, Army, Navy, Marine, Air Force, Coast Guard, National Guard
Click here to apply online (http://jobs.anixter.com/apply-us?JOBSHARE7ARSB3ITKAY3V7LIEZWSWKMIUWH2RFJGTWTYYNDY4CI6WPRPYMZMD3RZ6IW4Y5TBNY)
Click here to apply online
EB-1336374148
Anixter