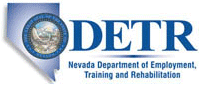 Job Information
Hamilton Company

Mold Assembler

in

Reno

,

Nevada
Mold Assembler
Jobs

Login

19-Mar-2021 to 18-May-2021 (MST)

Reno, NV, USA

Hourly

Full Time

Email Me Similar Jobs Email Me This Job
Mold Assembler
Business Entity: Hamilton Company
Location: Reno, NV
Job Description
Hamilton Company is Hamilton Company is looking for a Mold Assembler who will work under the supervision of the Core Tip Department leads and/or Core Tip Department supervisor. The Mold Assembler team member assembles and tests electronic and electro-mechanical assemblies.
Other responsibilities may include:
Assemble and test product in accordance with written assembly procedures, Bills of Materials, QC criteria, and/or other instructions

Set up and operate fixtures, tooling, and the various assembly machines and aids in the CT area

Use common test equipment, including voltmeters and specific product testers

Assist in training of other department personnel

Ability to work with/in other departments as needed

All other duties as assigned
Qualifications
Working knowledge of general cleaning operations and methods, cleaning equipment and cleaning chemicals, and their safe application as stated on product labeling and MSDS documentation

Proficient with the use of common hand tools

Ability to read drawings and procedures, and explain these items to team members and engineers

Ability to work with other people in a manufacturing environment

Ability to work with computers

Good eye/hand coordination and strong attention to detail are required

Position requires exerting up to 25 pounds of force occasionally and/or negligible amount of force frequently or constantly to lift, carry, push, pull, or otherwise move objects

Sedentary work may involve sitting most of the times
Education and Experience
High school diploma or equivalent

One to two years minimum experience in the assembly and testing of small mechanical or electro-mechanical assemblies

Technical Certificate and/or LEAP or CTE Program Completion Preferred
Company Description
Hamilton Company is a worldwide leader in the design and manufacture of manual, semi-automated and robotic products for precision fluid measuring. We specialize in the development, manufacturing and customization of precision measurement devices, automated liquid handling stations, and sample management systems. For more than 60 years, Hamilton has been satisfying customer needs by combining quality materials with skilled workmanship, ensuring the highest level of performance of every precision fluid measuring device we manufacture.
Additional Information
Diverse portfolio of exciting and innovative design projects

Tremendous opportunities for professional growth

Commitment to sustainable design

Competitive Compensation

Excellent Benefit Package includes medical, dental, vision insurance, paid vacation time, paid sick time, disability insurance, 401k, tuition reimbursement and much more

Solid Stable Company

Drug free workplace
Learn more about us at: www.hamiltoncompany.com
It is the policy of this organization to provide equal employment opportunities to all qualified applicants.