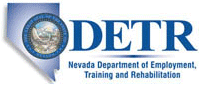 Job Information
Hamilton Company

Manufacturing Engineer - Molding/Tooling

in

Reno

,

Nevada
Manufacturing Engineer - Molding/Tooling
Jobs

Login

17-Jun-2020 to 20-Nov-2020 (MST)

Reno, NV, USA

Salary

Full Time
Email Me Similar Jobs Email Me This Job
Hamilton Company is a global enterprise headquartered in Reno, Nevada with manufacturing facilities in Reno, Boston and Bonaduz, Switzerland. Branch sales offices are located in France, Germany, and the United Kingdom. We are the worldwide leader in the design and manufacture of manual, semi-automated and robotic products for precision fluid measuring. For over 56 years, Hamilton has been satisfying customer needs by combining quality materials with skilled workmanship, ensuring the highest level of performance of every precision fluid measuring device we manufacture.
The Manufacturing Engineer requires an individual to plan, design, optimize, and manage manufacturing processes.
RESPONSIBILITIES:
Drives completion of tool qualifications, first article inspection, cosmetic quality, process validation, failure analysis, process changes and risk analysis at plastics and parts suppliers.

Candidate will identify opportunities for process and yield improvements and cost reduction by analyzing manufacturing processes, defect/scrap data, and complaint data and trends.

Supports new supplier evaluations.

New Capacity and Replacement Tooling

Participates in design reviews with key stakeholders (Product Development Mechanical Engineers, Mfg. Engineers, Plastic parts suppliers etc.) to ensure Design for Manufacturing principles are employed and all specifications are met/ risks identified.

Works closely with Mechanical Engineers to evaluate manufacturability improvements for in-production designs.

Partners with suppliers to ensure robust validation practices (DOEs, Operational Qualifications, Performance Qualifications, Test Method Validation, etc.) are utilized.

Ensures the release of robust, repeatable processes with robust, repeatable molds to production Support

Interfaces with contract manufacturers and upstream plastic suppliers to support investigation of component/material issues or supply constraints and assists with troubleshooting remotely and/or on-site at the manufacturing facilities.

Monitor and validate existing molding processes and molds to identify improvement opportunities.

Accountable for identification of risks and evaluation of solution options.
EDUCATION AND EXPERIENCE:
Bachelor's Degree in Manufacturing, Mechanical, or similar from and accredited college.

5+ years' experience in plastics, and/or silicone molding, tool design and qualification, and molding process validation.

4+ years' experience manufacturing in an ISO/FDA controlled environment. Ideally with exposure to: cleanroom construction, small part injection molding, automated packaging systems, in-line vision systems, PANDA printing systems, automation trouble shooting and PLC knowledge.

Proficiency in 3D CAD.

Good understanding of statistical process control, six sigma methodologies, design of experiments, lean manufacturing principles, and FMEAs.

Experience in the design and development of manufacturing-related process and/or equipment.

Strong ability to manage and prioritize multiple projects while maintaining accuracy and meeting deadlines.

Machine shop background is a plus.
Additional Information
Diverse portfolio of exciting and innovative design projects

Tremendous opportunities for professional growth and advancement

Commitment to sustainable design

Competitive Compensation

Excellent Benefit Package (medical, dental, vision insurance, paid vacation time, paid sick time, disability insurance, 401k, tuition reimbursement and much more)

Solid Stable Company

Drug free workplace.
Learn more about us @: www.hamiltoncompany.com
It is the policy of this organization to provide equal employment opportunities to all qualified applicants without regard to race, creed, color, national origin, sex, age 40 and over, disability, marital status, sexual orientation, gender identity, genetic information, citizenship status, religious preference, or veteran status in all phases of the employment process and in compliance with applicable federal, state, and local laws and regulations.