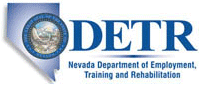 Job Information
Apple

Data Center Facilities Technician

in

Reno

,

Nevada
Data Center Facilities Technician
Reno,Nevada,United States
Software and Services
Solid understanding of hyper scale electrical and mechanical systems and NFPA70e and OSHA Regulations that pertain to data centers

Ability to perform practical applications of, preventative and corrective maintenance for mechanical, electrical, plumbing and other infrastructure systems

Responsible for the safe, professional, and operationally sound manipulation of electrical systems that support systems in high-availability, high-risk, or high-reliability environments

Regularly inspects and supervises critical equipment and responds too irregular or malfunctioning conditions.

Responds quickly to emergency situations that impact the operations and coordinates with other critical facilities professionals to perform corrective repairs.

Demonstrates the ability to read and interpret fire system, electrical system, and mechanical system drawings.

Follows all federal, state, and local regulations for operations and work safety to include knowledge of safety procedures and equipment, procedures and established techniques.
Description
This position requires excellent verbal/written communication skills and excellent time management skills. Typically with a minimum of 4- 6 years of related experience in a critical environment. This team member is able to complete all assigned tasks while attaining the highest level of efficiency without disruption to the business. Team members are required to have considerable judgment and initiative with minimal direction. Understands the implications of work to make sound recommendations for solutions. They consistently demonstrate and follow established procedures for assigned activities and collaborate cross functional with teams as well as vendors and suppliers to achieve goals.
Education & Experience
High School diploma or GED equivalent
Additional Requirements
Critical Facilities Technicians work 8, 10 or 12 hours per day on a rotating shift schedule including graveyard, weekend and holiday shifts and may work overtime depending on business needs.

Ability to sit, stand, bend, stoop, push, pull, reach and lift as required, on a continuous basis, with items that can weigh up to 75 lbs

Ability to work extended hours within a Data Center Environment and typically within a heat range of 60 degrees Fahrenheit upwards of 110 degrees Fahrenheit while following OSHA driven work rest cycles.

Requires ability to climb and utilize a ladder varying in types from A-Frame to extension ladders at various heights.

Requires ability to operate a forklift, pallet jack or other material handling equipment after accurate training is provided

Use of appropriate PPE such as ARC Flash suits and/or coveralls, in a variety of environments.
Apple Footer
Apple is an equal opportunity employer that is committed to inclusion and diversity. We take affirmative action to ensure equal opportunity for all applicants without regard to race, color, religion, sex, sexual orientation, gender identity, national origin, disability, Veteran status, or other legally protected characteristics. Learn more about your EEO rights as an applicant (Opens in a new window) .
Apple will not discriminate or retaliate against applicants who inquire about, disclose, or discuss their compensation or that of other applicants. United States Department of Labor. Learn more (Opens in a new window) .
Apple will consider for employment all qualified applicants with criminal histories in a manner consistent with applicable law. If you're applying for a position in San Francisco, review the San Francisco Fair Chance Ordinance guidelines (opens in a new window) applicable in your area.
Apple participates in the E-Verify program in certain locations as required by law. Learn more about the E-Verify program (Opens in a new window) .
Apple is committed to working with and providing reasonable accommodation to applicants with physical and mental disabilities. Apple is a drug-free workplace. Reasonable Accommodation and Drug Free Workplace policy Learn more (Opens in a new window) .
Apple