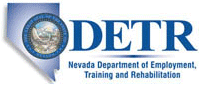 Job Information
GEODIS

SIT-Operations Supervisor Trainee

in

North Las Vegas

,

Nevada
Description

Summary:

The Operations Supervisor Trainee is responsible for assisting in the supervision and coordination of warehouse activities by coordinating shipping and receiving, maintaining an open dialogue with customers, storing, maintaining inventory levels, ordering, supervising employees and reporting any issues to management.

Job Duties: -

* Tracks hours in account to provide feedback on manpower needed to run the account

* Directs team of employees for one or more accounts in warehouse under guidance of Operations Supervisor and/or Operations Manager

* Collaborates with CSR and Operations Supervisor to determine shipping schedules, labor requirements for rework projects, and cycle counts

* Pulls and prepares product for shipment, ensuring the exact number and type of product is loaded

* Performs picking duties in an efficient manner that meets both customer and company standards

* Ships, receives, loads, unloads, moves, stacks and stages products and materials using a fork lift, clamp truck, electric or manual pallet jack, or other power equipment while operating the equipment in a safe and efficient manner following defined work methods and procedures

* Trains Operators and completes necessary paperwork

* Determines work procedures, prepares work schedules, and expedites workflow

* Maintains the equipment in a neat, clean and orderly fashion and reports service requests as needed

* Participates in rework and repack of product as needed or requested by customer

* Assists in maintaining the security of the warehouses by conducting operations in a manner which promotes safety of employees and security of customer's products

* Assists in performing physical inventories and proper stock rotation

* Performs double checking and cycle counts according or ISO 9002 procedures

* Performs supervisor responsibilities in a limited Trainee function to include reviewing and updating Unitime payroll, opening and closing buildings, and financial reporting/tracking

* Collaborates with a Mentor Supervisor/Manager to track training progress

* Other duties as required and assigned

Requirements:

* High school diploma or GED (General Education Diploma) equivalent

* Minimum 3 to 5 years related experience and/or training; or an equivalent combination of education and experience

* Experience with warehouse equipment

* Ability to read and interpret documents such as safety rules, operating and maintenance instructions, and procedure manual

* Ability to write routine reports and correspondence

* Ability to apply common sense understanding to carry out instructions furnished in written, oral, or diagram form

Environment:

While performing the duties of this job the employee is regularly required to stand, walk, use hands to finger, handle, or feel, reach with hands and arms, stoop, kneel, or crouch. The employee is occasionally required to sit and climb or balance and may occasionally lift and/or move up to 50 pounds. This position will be regularly exposed to moving mechanical parts and can be exposed to extreme heat and extreme cold including climates consistent with outside weather conditions.

.

The following statements are intended to describe the general nature and level of work being performed. They are not intended to be construed as an exhaustive list of all responsibilities, duties, and skills required of personnel so classified.

Job Duties as documented in this job description are considered "Essential Functions" and have been created by the standards of the Equal Employment Opportunity Commission (EEOC). The standards of the Americans with Disabilities Act (1990) require that employees be able to perform "Essential Functions" of the job with or without reasonable accommodation. Reasonable accommodations may be made to enable individuals with disabilities to perform the "Essential Functions".


OHL is an Equal Opportunity Employer.