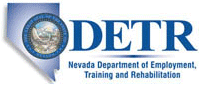 Job Information
State of Nevada

STAFF 2, ASSOCIATE ENGINEER - TRAFFIC OPERATIONS - CARSON CITY

in

Nevada
STAFF 2, ASSOCIATE ENGINEER
TRAFFIC OPERATIONS - CARSON CITY
APPROXIMATE ANNUAL SALARY -
$55,958.40 to
$83,394.72
PAY GRADE: 37
For more information on benefit and retirement programs, please see the sections below.
In order to receive consideration, applicants must indicate their availability for any work type, travel, and location requirements listed.
JOB INFORMATION
Work Type: Permanent, full time vacancies as they may occur
in this geographical location.
Department: Transportation (http://www.nevadadot.com/)
Division: Engineering
Location: Carson, Minden, Gardnerville, Genoa
Job Class Code:
06.228
RECRUITMENT INFORMATION
Announcement Number: 41933
Open to all qualified persons.
Posted
02/12/2021
Close Date:
02/26/2021
Recruiter:
DONALD
RUSSELL
Phone: (775)888-7066
Email: drussell@dot.nv.gov
Applications accepted
for another 1 Days 1 Hrs 43 Mins
The Position
Staff Associate Engineers perform professional engineering assignments not requiring licensure by the State Board of Professional Engineers & Land Surveyors.
Incumbents possess a degree of knowledge and proficiency sufficient to perform advanced-level work and may provide work direction and training to others.
This position is located within the Department of Transportation (NDOT) Traffic Operations Division in Carson City. Incumbent will develop and implement statewide policy and guidance regarding highway operations by developing and overseeing the Intelligent Transportation System (ITS) programs and projects. This includes ITS planning studies used to establish regional master plans and the statewide ITS architecture ensuring that new and existing ITS systems are coordinated, integrated, and aligned with both the plans and policies in place. In cooperation with other agencies and divisions incumbent will initiate and develop statewide and multi-state programs and agreements by assessing needs, priorities, and problems affecting traffic operations and reliability and making determinations on how best to address those needs. Responsibilities also include planning, project scoping, programming, prioritizing, project design development (in-house design or by consultant) and coordinating with other divisions and districts as necessary. Duties include training and delegation of duties to subordinate positions. Women and under-represented groups are encouraged to apply. The State of Nevada is committed to Equal Employment Opportunity/Affirmative Action in recruitment of its employees and does not discriminate on the basis of race, color, national origin, religion or belief, age, disability, sex, sexual orientation, gender identity or expression, pregnancy, domestic partnership, genetic information (GINA), or compensation and/or wages.
To see full Class Specifications visit:
http://hr.nv.gov/Resources/ClassSpecs/Class_Specifications-6_0/
To Qualify:
In order to be qualified, you must meet the following requirements:
Education and Experience (Minimum Qualifications)
Bachelor's degree from an accredited college or university in civil engineering or closely related engineering field and two years of professional engineering experience; OR Certification by the Nevada State Board of Professional Engineers and Land Surveyors as an Engineer Intern, and two years of professional engineering experience in civil engineering or closely related engineering field; OR two years of experience as a Staff I, Associate Engineer or Supervisor I, Associate Engineer in Nevada State service; OR an equivalent combination of education and experience.
Special Notes
Employees in this class who are not registered professional engineers may not represent themselves as such to other persons or entities.
Special Requirements
This position requires travel to remote locations throughout the State, often with overnight stays. A valid drivers license is required at the time of appointment and as a condition of continuing employment.
Additional Position Criteria
Tell us how you heard about this position!
The Examination
Application Evaluation Exam
The exam will consist of an application evaluation. It is essential that applications include detailed information with time frames regarding education and experience. The most qualified applicants will be contacted by the hiring agency for interview. The hiring agency may require specific skills related testing as part of the interviewing process.
INFORMATIONAL LINKS
For more information about state employment, visit the following:
Division of Human Resource Management: http://hr.nv.gov
Public Employees Retirement System: http://www.nvpers.org
Public Employees Benefits Program: http://pebp.state.nv.us
More Benefits Information: http://nvjobs.nv.gov/Applicants/EB
REFER A FRIEND
Help us reach qualified candidates! Refer a friend by clicking here:
Email
Direct Inquiries or Correspondence to:
Division of Human Resource Management Northern Nevada 209 East Musser Street, Room 101 Carson City, Nevada 89701-4204TDD for the Hearing Impaired (800) 326-6868
Division of Human Resource Management Southern Nevada 555 East Washington Avenue, Suite 1400 Las Vegas, Nevada 89101-1046TDD for the Hearing Impaired (800) 326-6868
To begin the application process, click on the Apply button. Click Cancel to return to the previous page.