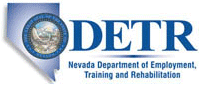 Job Information
State of Nevada

PROFESSIONAL ENGINEER

in

Nevada
PROFESSIONAL ENGINEER
APPROXIMATE ANNUAL SALARY -
$63,746.64 to
$95,672.16
PAY GRADE: 40
For more information on benefit and retirement programs, please see the sections below.
In order to receive consideration, applicants must indicate their availability for any work type, travel, and location requirements listed.
JOB INFORMATION
Work Type: A Permanent, full time vacancy
Department: Conservation and Natural Resources (http://dcnr.nv.gov/)
Division: Environmental Protection Administration
Location: Las Vegas, Boulder City, Indian Springs, Jean, Henderson
Job Class Code:
06.226
RECRUITMENT INFORMATION
Announcement Number: 40710
Open to all qualified persons.
Posted
09/14/2020
Close Date:
02/26/2021
Recruiter:
ANA MARIA
ORNELLAS
Phone: (775)684-0151
Email: aornellas@admin.nv.gov
Applications accepted
for another 1 Days 1 Hrs 48 Mins
The Position
Licensed Professional Engineers provide professional services involving the application of engineering principles and data, or activities in connection with public or private utilities, structures, buildings, machines, equipment or projects impacting the public welfare or the safeguarding of life, health or property.
Incumbents possess a degree of knowledge and proficiency sufficient to perform work independently with little or no additional training. This position is located within the Nevada Division of Environmental Protection (NDEP), Las Vegas. The incumbent will lead or assist in the onsite inspection, compliance with and enforcement of Nevada's Chemical Accident Prevention Program at facilities subject to Nevada's Regulation of Highly Hazardous Substances and Explosives. The incumbent will also review new process permitting documentation including site plans, plat plans, specifications, diagrams, hazard assessments and accident mitigation plans included with work supplied by Nevada Professional Engineers. Compliance evaluations include review of records and documentation as well as performing physical plant walk downs in various indoor and outdoor environments at facilities processing highly hazardous substances. During site inspections the incumbent will be required to follow site specific safety requirements and interface professionally with facility staff. Reports of findings and conclusions are required at the completion of each inspection.
The purpose of the Chemical Accident Prevention Program (CAPP) for the state of Nevada is to: protect the health, safety and general welfare of the residents and employees of Nevada from the effects of the improper handling of hazardous chemicals or explosives and protect the natural resources of Nevada by preventing and mitigating accidental or unexpected releases of hazardous chemicals into the environment. This position has the opportunity to work variable hours and days other than a standard 8 a.m. to 5 p.m., Monday through Friday schedule. The State of Nevada offers an excellent benefits package that includes health and excellent dental insurance, participation in the Public Employees Retirement System (PERS), accrual of 15 days of annual leave per year and 15 days of sick leave per year, 11 paid holidays and no city, county, state or social security tax! This position will be based out of the Las Vegas office of NDEP. The position is approximately 50% office work and 50% field work. Field work will include day travel to facilities in southern Nevada and occasional overnight travel to facilities in Northern Nevada. Overnight (Monday - Friday) travel is required approximately 25% of the time but may reach up to 50% at times for initial training and development. The State of Nevada is committed to Equal Employment Opportunity/Affirmative Action in recruitment of its employees and does not discriminate on the basis of race, color, national origin, religion or belief, age, disability, sex, sexual orientation, gender identity or expression, pregnancy, domestic partnership, genetic information (GINA), or compensation and/or wages.
THIS RECRUITMENT MAY CLOSE AT ANY TIME BASED ON THE AMOUNT OF APPLICATIONS RECEIVED. QUALIFIED APPLICANTS ARE ENCOURAGED TO APPLY AS SOON AS POSSIBLE.
To see full Class Specifications visit:
http://hr.nv.gov/Resources/ClassSpecs/Class_Specifications-6_0/
To Qualify:
In order to be qualified, you must meet the following requirements:
Education and Experience (Minimum Qualifications)
Current Licensure as a Professional Engineer (P.E.)
Special Notes
A person that is a licensed Professional Engineer in another state must become licensed as a Professional Engineer in Nevada within six months of appointment as a condition of employment. The practice of engineering does not include land surveying or the work ordinarily performed by persons who operate or maintain machinery or equipment.
Special Requirements
A valid drivers license is required at the time of appointment and as a condition of continuing employment. Registration as a Professional Engineer is required at the time of appointment and as a condition of continuing employment.
The Examination
Application Evaluation Exam
The exam will consist of an application evaluation. It is essential that applications include detailed information with time frames regarding education and experience. The most qualified applicants will be contacted by the hiring agency for interview. The hiring agency may require specific skills related testing as part of the interviewing process.
The following additional questions are part of this Recruitment
1) Do you have professional experience using RMPComp and/or Marplot software? Please describe.
2) Do you have professional engineering experience with respect to any of the following areas: piping and instrument diagrams, site plans, hazardous area plot plans, piping specifications, and/or pressure relief calculations? Please describe.
3) Do you have professional experience in working independently and writing technical reports? Please describe.
4) Describe any experience complying with OSHA's Process Safety Management program, EPA's Risk Management Program and/or Nevada's Chemical Accident Prevention Program.
5) Describe any coursework, training, and/or experience related to operating procedures, training procedures, and emergency action/response plan development.
6) Do you have professional experience applying engineering principles to the performance of process hazard analysis and managements of change? Please describe.
7) How did you hear about this position?
INFORMATIONAL LINKS
For more information about state employment, visit the following:
Division of Human Resource Management: http://hr.nv.gov
Public Employees Retirement System: http://www.nvpers.org
Public Employees Benefits Program: http://pebp.state.nv.us
More Benefits Information: http://nvjobs.nv.gov/Applicants/EB
REFER A FRIEND
Help us reach qualified candidates! Refer a friend by clicking here:
Email
Direct Inquiries or Correspondence to:
Division of Human Resource Management Northern Nevada 209 East Musser Street, Room 101 Carson City, Nevada 89701-4204TDD for the Hearing Impaired (800) 326-6868
Division of Human Resource Management Southern Nevada 555 East Washington Avenue, Suite 1400 Las Vegas, Nevada 89101-1046TDD for the Hearing Impaired (800) 326-6868
To begin the application process, click on the Apply button. Click Cancel to return to the previous page.