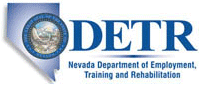 Job Information
Clearwater Paper Corporation

Warehouse Supervisor

in

N Las Vegas

,

Nevada
Clearwater Paper Corporation (NYSE: CLW) is a $1.7B company that manufactures quality consumer tissue, away-from-home tissue, parent roll tissue, and bleached paperboard and pulp at manufacturing and converting locations across the nation. Working at Clearwater Paper provides an opportunity to enrich your career through challenging and meaningful work and ongoing training and development—all in a supportive environment. We know our success depends on your success.
Support the Warehouse Manager in the leadership of the warehouse operations team and in the execution of the day-to-day operations in a high volume (100+ inbound and outbound trucks/rail) automated warehousing facility.
Lead and coach team leaders, dispatchers and warehouse teams in the area of safety, quality, automation, and overall warehouse efficiencies.

Support employee involvement and assume leadership role in developing positive work environment.

Perform job performance evaluations and help address all performance related issues.

Perform duties required in the absence of the Warehouse Manager.

Monitor warehouse Key Performance Indicators (KPI's) to ensure goals are met.

Ensure the team leaders work to warehouse standards.

Analyze operational standards reporting improvement as needed to meet company goals.

Facilitates the Daily Operations Review (DOR) and participate in the Monthly Operations Review (MOR).

Manage the mechanized and lift truck equipment and work with the maintenance department for resolution of any operational issues.

Provide leadership with action items associated with continuous improvement.

Administer freight damage and overcharge claims.

Ensure timely and accurate transactions with the inventory management system. Act as facilitator for the system and oversee inventory management training for warehouse employees.

Rail administrator working with the railroads for smooth inbound operations of freight.

Provide support for mill operations, transportation services, customer service specialists, and marketing & sales in timely delivery of product.

Participate in customer visits and industry conferences when possible.

Assist and support warehouse manager with strategic planning.

Assist in the preparation of the site's warehouse budget.

Audit invoices for services from warehouse providers.

Oversee raw materials and finished goods inventory levels and cycle counts.

Systematically evaluates business opportunities, targeting those with the greatest potential for producing positive business results.

Identifies more critical and less critical activities and assignments; adjusts priorities when appropriate.

Allocates appropriate amounts of time for completing own and others' work; avoids scheduling conflicts; develops timelines and milestones.

Actively seeks and allocates appropriate decision-making authority or task responsibility to appropriate individuals based on their abilities, availability, motivation, and development needs; considers potential positive and negative impact, business unit priorities, organizational values, and the opportunity to enhance others' knowledge and skills.

Bachelor's degree in supply chain, business or related field or equivalent experience, required.

Minimum five years' experience in the Warehousing and Distribution leadership role.

Minimum of three years supervisory experience.

Experience utilizing WMS and RF technology.

Must have understanding of all aspects of distribution warehouse operations.

Proficient in MS Office Suite.

Must have excellent written and verbal communication skills.

Continuous improvement and training.

Warehouse automation experience a plus.

LSS certification a plus.

Ability to maintain a high level of confidentiality.

Must have proven leadership skills.

Must have excellent organizational, planning and problem solving skills.

Must be able to multitask in a fast paced production environment.

Ability to develop and maintain positive employee and customer relationships.

Inventory control management.

On call and available to work as required by the business.

Office environment as well as mill-exposure to hot, dusty, humid, & noisy.

Walking, climbing stairs and/or ladders, bending.

Must wear PPE in mill.
Each and every one of our employees contributes to the success of our company by showing up every day with a commitment to improving ourselves, the company and our communities.
Find out from our employees what they like about working for Clearwater Paper.
What career development opportunities have you had since starting with Clearwater Paper?
I have had the opportunity to progress from lead operator to shift manager. Today, I am training to become a superintendent. I enjoy the ability I am provided to improve my skills so I can succeed in my chosen career path.
What drives you?
I am driven by the growth and success of my family—both personal and professional. I feel a great deal of satisfaction when my family does the right thing in the right way.
At Clearwater Paper we are driven by purpose, grounded in values, and connected to communities; Learn more here
#RM-L1
Req No.: 2020-4473
Street: 3901 N Donna St