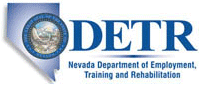 Job Information
DynCorp International LLC.

Quality Engineer (Contingent Upon Award)

in

MINERAL

,

Nevada
Job Summary
The Quality Engineer plans, conducts, and develops quality reviews for engineering projects, manufacturing assignments, and design and/or repair assignments. Plans and coordinates all Engineering Review(s) schedules. Executes internal quality audit(s) for all standards and maintains external audit schedules and support.
Principal Accountabilities
(Typical duties include the following, although specific duties vary by assignment or contract)
Meet goals and objectives by providing quality oversight on the development of design packages, configuration items, standards library,

Responsible for the quality metric on engineering product of assigned task.

Ensure that appropriate resources and standards are provided to enable engineering support for all assigned projects in a timely and cost-effective manner.

Provide engineering investigation support and technical leadership to maintenance managers and personnel.

Perform administrative activities necessary for the effective management of organization goals and objectives, configuration and document controls, project scheduling, standards metrics within the department, and product quality.

Interface with all other departments to ensure a cooperative effort.

Perform other qualified duties as assigned.
Knowledge & Skills
Ability to perform individual assignments as directed.

Ability to establish and maintain effective work relationships within the department, the Corporation and community.

Maintains the professional competence, knowledge and skill necessary for the satisfactory performance of all assigned responsibilities.

Working knowledge of Microsoft Applications, FAR's, and Military Standards/Specifications (MIL-STD's).

Working knowledge of CAD programs (Solidworks, Pro-Engineer, Creo, etc.).

Excellent written and oral communications skills and technical presentation skills.
Experience & Education
Bachelor's degree in engineering discipline from a four year college or university; or equivalent training and related experience.

Broad technical and analytical aerospace engineering experience as applied to design, analysis, modifications and / or repair design, product qualification, acceptance test procedures (ATP), manufacturing process reporting, and technical writing as usually evidenced by completion of an engineering degree is required.

Must have in-depth understanding of engineering document control/review processes, configuration and data management/product lifecycle management processes (CDM/PLM), and QMS procedures as demonstrated by Electrical Engineer experience for a minimum of three years.

Five (5) or more years in related engineering experience.

Previous experience with test procedures and analysis development.

Knowledgeable on DOD standards and procedures preferred.
Physical Requirements/Working Environment
Most work is done in a normal office environment.

Able to sit, stand, bend, reach and move about the facility.

Must be able to lift and carry up to 15 pounds and comply with OSHA standards.
Travel
International travel to customer locations may be required.
Job: *Engineering
Title: Quality Engineer (Contingent Upon Award)
Location: UNITED STATES-NEVADA-MINERAL
Requisition ID: PR2000021
DynCorp International is an Equal Opportunity Employer of Minorities/Women/Individuals with Disabilities/Protected Veterans. DynCorp International provides reasonable accommodation for qualified individuals in accordance with applicable federal law. The company will provide reasonable accommodation for the known physical or mental limitations of qualified employees and applicants with disabilities unless doing so would impose an undue hardship on the company's operations. Applicants who need a reasonable accommodation during the employment application process should contact 817-224-7459. Please note that only those inquiries concerning a request for reasonable accommodation should call this number.
DynCorp International LLC.