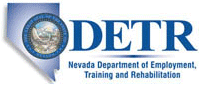 Job Information
Mission Support and Test Services, LLC

Operation Technician (Sr Nuc Fac Ops Spec)

in

Mercury

,

Nevada
Qualifications
Due to the nature of our work, US Citizenship is required for all positions.
Bachelor's degree in related field or equivalent training and experience and at least 5 years' relevant experience.

2 years' related experience must be in nuclear operations or maintenance. Nuclear operations or nuclear maintenance such as those found at a DOE nuclear facility, commercial power plant, or US Navy Nuclear Propulsion Program preferred.

Experience in Project Management, Readiness Assessments and Independent Verification Reviews; knowledgeable of DOE O 425.1D, DOE Standard 3006-2010, DOE O 426.2, and DOE O 422.1 requirements, desirable.

Ability to complete multiple tasks within compressed and demanding timeframes. May require shift and overtime work.

Requires excellent verbal and written communication skills, and computer skills in MS Word, Excel, and MS Outlook.

Pre-placement physical examination, which includes a drug screen, is required. MSTS maintains a substance abuse policy that includes random drug testing.

Department of Energy Q Clearance (position will be cleared to this level). Reviews and tests for the absence of any illegal drug as defined in 10 CFR Part 707.4, "Workplace Substance Abuse Programs at DOE Sites," will be conducted. Applicant selected will be subject to a Federal background investigation, and subsequent reinvestigations, and must meet the eligibility requirements for access to classified matter. Successful completion of a counterintelligence evaluation, which may include a counterintelligence-scope polygraph examination, may also be required. Reference 10 CFR Part 709, "Counterintelligence Evaluation Program. Eligibility Requirements – To obtain a clearance, an individual must be a U.S. citizen at least 18 years of age. Reference DOE Order 472.2, "Personnel Security."
MSTS is an Equal Opportunity/Affirmative Action Employer. All qualified applicants will receive consideration for employment without regard to race, color, religion, sex, sexual orientation, gender identity, national origin, disability, veteran status or other characteristics protected by law. MSTS is a background screening, drug-free workplace.
Responsibilities
Serve as a Senior Nuclear Facilities Operations Specialist to coordinate and complete critical support activities at the U1a Complex on the Nevada National Security Site (NNSS). As an integral part of our U1a Complex team, you will collaborate with external and internal partners to attain desired success states and sustain operations.
Facilitate and coordinate support with Laboratory, Operations, Engineering, Maintenance, and Construction personnel at the U1a Complex; interact with other MSTS organizations (e.g., Design Engineering, Industrial Hygiene, Radiological Controls, Safety, Training, etc.), as well as DOE personnel and external customers.

Access U1a Complex buildings and tunnels to conduct walk-downs, inspections, and site-specific tours. Conduct and document Operator Rounds inspections for surface/underground buildings, structures, and equipment, in accordance with Conduct of Operations requirements.

Support facility management assessments and observations, including development of assessment plans and reports, and coordination with the MSTS issues management process (caWeb) to ensure that U1a Complex issues are effectively identified, addressed, tracked, and closed.

Lead development/revision and publication of U1a Complex documents, including Standard Operating Procedures (SOPs), Abnormal Operations Procedures (AOPs), plans, policies, organizational procedures, primary and secondary Real Estate Operations Permits (REOPs), and other authorization basis documents supporting Nuclear Weapons Laboratory (NWL) Subcritical Experiments (SCEs).

Coordinate U1a Complex abnormal events/emergency preparedness drills and exercises and, when required, act as the Local Emergency Director and/or Emergency Action Team member at the U1a Complex.
Overview
If you're looking for an interesting, fulfilling career, you've come to the right place!
At Mission Support and Test Services, LLC (MSTS), we're a dynamic team of employees who manage and operate the Nevada National Security Site (NNSS), formerly known as the Nevada Test Site. A premier outdoor, indoor and underground national laboratory for unique, high-level experiments, the NNSS has offices across the country, including Southern Nevada; Santa Barbara and Livermore, California; Washington, D.C.; and Albuquerque and Los Alamos, New Mexico. We're dedicated to working together as a team to keep our nation safe. Join us!
MSTS is a limited liability company consisting of Honeywell International Inc. (Honeywell), Jacobs Engineering Group Inc. (Jacobs), and HII Nuclear Inc.
Job ID2019-2523
of Openings1
CategoryOther
TypeFull-Time
Location : CityMercury
Location : State/Province (Full Name)Nevada