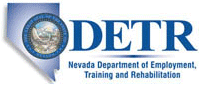 Job Information
Amentum

Transportation Supervisor

in

Las Vegas

,

Nevada
Job Summary
Responsible for performing specialized support functions for a large vehicle and equipment fleet. Serves as supervisor for Vehicle Maintenance and Vehicle Operations.
Essential Responsibilities:
Familiarity in Air Force Vehicle Maintenance operations.

Experience in customer service.

Plans and tracks use of personnel, equipment, facilities, and materials on a daily or by project basis to meet schedules.

Adheres to work priorities, project schedules, quality standards and detailed work plans.

Coordinates with internal and external customers to complete vehicle recall, warranty, and contract work; Establish and maintain rapport with local vendors to ensure timely, cost efficient, and complete work.

Collects information from DPAS/OLVIMS/Maximo for Government deliverables monthly.

Completes OR&L/ Issues base wide drivers licensing, and trains vehicle trainers.

Compiles reports for expired GOV licenses, trainer and MHE certifications and distributes to unit VCO.

Ensures database accuracy and ensure existing license plates are ordered to allow sufficient time before expiration.

Reviews and processes government driver's licenses in accordance to regulations.

Monitors Government license plates being returned for disposal and take appropriate actions.

Accomplishes vehicle operations/ shuttle ridership analysis and reporting.

Maintains OLVIMS records for shuttles, UDI, general purpose fleet, and wrecker support.

Processes vehicle accidents and abuse through analyses; Creates and maintains database entry as directed by the Logistics Supervisor.

Develops and briefs weekly activity reports.

Manages AF fleet Estimated Time for Completion (ETIC).
Essential areas of responsibility include, but are not limited to supervising multiple work centers of up to 15 plus union personnel and managing three operational work shifts to conform with the current 24 hours / 7 days a week schedule including weekends and holidays to meet mission requirements. Perform all other position related duties as assigned or requested.
Minimum Requirements
Must be familiar with procedural requirements Air Force Instructions AFI 36-1-191 (Technical and Managerial Reference for Motor Vehicle Maintenance), AFI 24-3-302 (Transportation & Vehicle Management), 24-3-301 (Ground Transportation), AFI 24-3-300 (Operator Records and Vehicle Licensing), AFI 24-3-306 (Management, Operation and Use of Transportation Vehicles) AFI 24-3-100 (On-line Vehicle Interactive Management System (OLVIMS) Dispatch Module Data Standardization).
Bachelor's Degree or equivalent combination of education and experience; Bachelor's degree in business, logistics or other related field preferred. Six (6) to nine (9) years of experience in logistics management, transportation management, or related career field. Knowledge of DPAS (Defense Property Accountability System) and OLVIMS data systems and its inputs and outputs required. Experience working with government vehicles and regulations is preferred. Preferred experience using Maximo data system. Organization skills to balance and prioritize work. Personal computer and business solutions software skills; Must have working knowledge, understanding, and skills using Microsoft Office products including Word, Excel, PowerPoint and Outlook. Position requires the ability to qualify for and maintain a government Secret Security Clearance. Possess a valid state issued driver's license.
Work Environment, Physical Demands, and Mental Demands:
Work is performed in an office or Shop environment. Role requires strong analytical and problem solving skills, interpersonal skills to gather information from personnel, communication skills, and the ability to work independently as well as part of a team. No unusual hazards, occasional lifting to 45 pounds, kneeling, standing and walking, routinely sitting and constant use of speech/hearing/eyesight abilities for communications.
Preferred Qualifications
Local CandidatesActive DoD Security Clearance
EOE including Disability/Protected Veterans. If you are an applicant with a disability that requires a reasonable accommodation to complete any part of the application process, or are limited in the ability—or unable to use—the online application system and need an alternative method for applying, you may contact our Reasonable Accommodation Helpline at 1-888-877-3181 or 301-944-3299 or email itsupport@amentum.com for assistance. In order to address your request, the following information is needed:
LP.SKU-D1.LIST
Upon receipt of this information we will respond to you promptly to obtain more information about your request.
Amentum