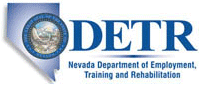 Job Information
CDM Smith

Senior Automation Engineer 6 (Water/ Waste Water)

in

Las Vegas

,

Nevada
26284BR
Requisition ID:
26284BR
Business Unit:
TSU
Job Description:
CDM Smith is seeking a Senior Automation Engineer with broad experience in the design and implementation of SCADA systems, controls and instrumentation in the process industries. The successful candidate will have excellent communication skills, the ability to successfully lead projects and teams to deliver solutions to our clients' challenges, strong client relationship skills, and a commitment to professional growth. CDM Smith has been a leader in providing Automation design and programming services for over 30 years, and the selected candidate will be an integral part of growing our services. This role is located in Dallas, TX.
As a member of the Dallas Automation team, the Senior Automation Engineer will contribute to CDM Smith's mission by:
• Creating basic to highly complex SCADA, controls, cyber security, instrumentation, and related systems designs. Developing technical memoranda related to design issues for clients. Preparing preliminary design reports (PDRs) identifying design goals and design criteria.
•Creating master plans and need assessment reports related to SCADA systems and cyber security.
• Leading teams of more junior staff and providing direction and mentoring. Reviewing the work of junior staff as necessary. Providing feedback on client relationships and career issues.
• Leading the development of proposals and client presentations. Developing opportunities to expand contracts with existing clients.
• Preparing level of effort estimates (LOEs).
• Providing support to construction services. Reviewing basic to highly complex component level shop drawings, providing responses to requests for information (RFIs) . Performing field acceptance testing (FATs) and field inspections.
• Implementing or directing the implementation of SCADA system programming and integration deliverables. Creating basic to highly complex human-machine interface (HMI) designs, configuring and programming programmable logic controllers (PLC) software, developing automated operational reports.
• Leading the testing and startup team for SCADA, controls, instrumentation, and related systems independently with minimal supervision. Responsible for testing and startup documentation completion and quality assurance.
• Independently developing operations & maintenance manuals for designed SCADA, controls instrumentation, and related systems. Independently developing systems training for end users. Developing training plans for all level of a client's organization.
Job Title:
Senior Automation Engineer 6 (Water/ Waste Water)
Group:
ISO
Certification/License Requirements:
Professional Engineer
CDM Smith Employment Type:
Regular
Minimum Qualifications:
Bachelor's degree in Electrical, Chemical or Mechanical Engineering, or in Engineering Technology or related discipline.
Professional engineering (PE) license
10 years of related experience.
Travel: Domestic and/or international travel may be required. The frequency of travel is contingent on specific duties, responsibilities, and the essential functions of the position, which may vary depending on workload and project demands.
EEO Statement:
We attract the best people in the industry, supporting their efforts to learn and grow. We strive to create a challenging and progressive work environment. We provide career opportunities that span a variety of disciplines and geographic locations, with projects that our employees plan, design, build and operate as diverse as the needs of our clients. CDM Smith is an Equal Opportunity/Affirmative Action employer. All qualified applicants will receive consideration for employment without regard to race, color, religion, sex, national origin, disability, or protected veteran status.
Why CDM Smith?:
CDM Smith provides lasting and integrated solutions in water, environment, transportation, energy and facilities to public and private clients worldwide. As a full-service consulting, engineering, construction, and operations firm, we deliver exceptional client service, quality results and enduring value across the entire project life cycle.
Job Site Location:
Southwest United States
Agency Disclaimer:
All vendors must have a signed CDM Smith Placement Agreement from the CDM Smith Recruitment Center Manager to receive payment for your placement. Verbal or written commitments from any other member of the CDM Smith staff will not be considered binding terms. All unsolicited resumes sent to CDM Smith and any resume submitted to any employee outside of CDM Smith Recruiting Center Team (RCT) will be considered property of CDM Smith. CDM Smith will not be held liable to pay a placement fee.
Amount of Travel Required:
20%
Assignment Category:
Fulltime-Regular
Visa Sponsorship Available:
No - We will not support sponsorship, i.e. H-1B or TN Visas for this position
Skills and Abilities:
• Expert knowledge of SCADA, controls, instrumentation, and related systems
• Knowledge of 3D and 4D CAD design tools and ability to lead teams using them
• Experience with Water/Wastewater highly preferred
• Experience within an Engineering and/or construction firm highly preferred
• Experience leading teams
• Excellent communication skills.
• Strong knowledge of Microsoft office suite of programs.
CDM Smith