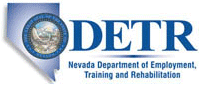 Job Information
Amentum

RPA GCS Technician Lead / Springfield ANGB, OH

in

Las Vegas

,

Nevada
Job Summary
Employee will be assigned to Springfield-Beckly ANGB, OH and may be required to support other deployments to various locations as required. Oversees and coordinates the work effort of assigned subordinate maintenance personnel in support of the unit's daily RPA maintenance operations. Inspects and performs organizational and intermediate level electronic maintenance and modifications on RPA systems and support equipment as required. Applies comprehensive technical knowledge to solve complex problems by interpreting manufacturers' manuals or similar documents. Uses common test instruments such as digital multi-meters, signal generators, oscilloscopes and similar equipment to effect repairs.
Maintains, repairs, and installs various types of electronic equipment and related devices such as electronic transmitting and receiving equipment, micro and mainframe computers, and industrial measuring, controlling and calibration devices. Performs basic configuration, monitoring, troubleshooting, analysis and repair of databases, switches, networks, video systems, and long-haul communications as required. USAF equivalent position is Avionics Technician Superintendent. Position reports to the Supervisor.
Essential Responsibilities:
Applies advanced technical knowledge to solve basic and complex problems that may or may not be solved solely by referencing manufacturers' manuals or similar documents including determining the location and density of circuitry, evaluating electromagnetic radiation, isolating malfunctions, and incorporating engineering changes.

Requires a detailed understanding of the interrelationships of circuits.

Exercises independent judgment in performing such tasks as making circuit analyses, calculation of wave forms, and tracing relationships in signal flow.

Uses common and complex test instruments such as digital multi-meters, signal generators, semiconductor testers, curve tracers, oscilloscopes, high frequency pulse generators, frequency synthesizers, distortion analyzers, and complex computer control equipment.

Generally works without direct supervision.

Provides technical guidance to lower level technicians.

Maintains, repairs, and installs various types of electronic equipment and related devices such as electronic transmitting and receiving equipment (e.g., radar, radio, telecommunication, sonar, and navigational aids); micro and mainframe computers and terminals; and industrial measuring, controlling equipment, and industrial calibration devices.

Applies technical knowledge of electronics principles in determining malfunctions, and applies skill in restoring equipment operations.

Performs all other position related duties as assigned or requested.
Minimum Requirements
Must have Associate's degree, or have completed relevant military and/or vocational technical school curriculum

Minimum of eight-plus years actual and recent Aircraft/GCS Avionics maintenance experience required

Must have working knowledge of basic and complex electronics maintenance and repair

Must possess thorough knowledge of technical publications related to aircraft and missile electronics maintenance

Must know theory and principles of operation of engines, accessories and components, theory of flight and electronic flight controls, and a thorough knowledge of electrical and electronic principles

Must be capable of using and reading blueprints, wiring diagrams, and data tables

Must be able to inspect, repair, and operate ground support and auxiliary equipment

Must possess skills and knowledge in the operation of networks; both hardware and software, to include network topology, standards, and protocols

Must possess an understanding of TELNET and FTP processes, as well as the Microsoft Office Professional suite of software (Word, Access, Excel, PowerPoint, etc.)

Must be eligible to gain and maintain one of the following IAT Level II certifications: CCNA Security, CySA+, GICSP, Security+ CE, SSCP, or GSEC, IAW DOD 8570.01-M commensurate with the assigned duties within 90 days of hire

Must complete a company-administered Electronics Qualification Exam prior to hire

Must be able to lift / carry items in excess of 50 pounds

Must be able to speak, read, write, and understand English

Must be able to provide proof of U.S. citizenship upon hire

Current DoD TS/SCI Security Clearance is required

Must submit updated SF-86 within 30 days of hire start date

Must be eligible to gain and maintain a DoD security clearance commensurate with the assigned duties
Preferred Qualifications
Current IAT Level II Certification

Application of technical knowledge of electronic principles in determining malfunctions and skill application in restoring equipment systems and operations

Bachelor's degree in a relevant career field

RPA operations & deployment experience

Prior experience as a Defense Contractor

Prior experience in RPA aircraft Avionics/GCS maintenance and repair

FCC radio telephone license

Knowledge and ability to administer UNIX and LINUX on both servers and workstations

Prior experience installing, upgrading, and administering operating systems and application software in multi-user client/server environments, including UNIX and LINUX
EOE including Disability/Protected Veterans. If you are an applicant with a disability that requires a reasonable accommodation to complete any part of the application process, or are limited in the ability—or unable to use—the online application system and need an alternative method for applying, you may contact our Reasonable Accommodation Helpline at 1-888-877-3181 or 301-944-3299 or email itsupport@amentum.com for assistance. In order to address your request, the following information is needed:
LP.SKU-D1.LIST
Upon receipt of this information we will respond to you promptly to obtain more information about your request.
Amentum