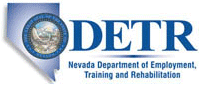 Job Information
Amentum

Laborer III

in

Las Vegas

,

Nevada
Job Summary
This position will perform a range of duties in the maintenance and cleaning of work, shop, and office areas and outside grounds and storage areas keeping it orderly and free of debris.
Essential Responsibilities:
Must be able to use tools of the trade; hand tools such as shovels, rakes, weed-eaters, vibrators, tampers, grinders, torches, etc.Must be able to operate engine driven, pneumatic, and electric tools such as: vibrating machines, hand guided ditch witches, aircompressors, jack hammers, concrete saws, core drills, etc. Must be able to work around quarry to include; crusher, wash plant, concrete batch plant, & asphalt batch plant.Must be able to rake asphalt and place concrete.Must be able to lay out saw cuts, saw cut and remove concrete and asphalt, cut transverse and longitudinal joints, place backer rod and sealants.Must be able to grade ditch lines.Must know and be able to use hand signals.Must be able to support all other crafts as required.Must be able to work in extreme adverse weather conditions.Must have proficient computer skills to include MS Office products and use computer based time keeping programs. Perform all other position related duties as assigned or requested.
Minimum Requirements
High school or equivalent. No rehires, unless approved by local HR/LR. MUST be able to meet eligibility requirements to obtain and maintain the required government security clearance and access to the work location. Must be a United States citizen. Must pass pre-hire drug screening and Fit-for-Duty physical. Must be able to work in a remote location with limited medical personnel and facilities. OSHA-10, CPR/First-aid, Must be able to wear a respirator. Will need to bring: Social Security Card, original state issued birth certificate or Naturalization Certificate and valid driver's license and certifications listed in Additional Mandatory Requirements.
Addition Required Qualifications:
MSHA, Mine Safety & Health training cardHAZWOPER, Hazardous Waste Operations trainingAsbestos abatement worker8-hr or 16-hr Lead Based Paint workerMust be able to work on an asbestos abatement, lead abatement and HAZWOPR teams.
Work Environment, Physical Demands, and Mental Demands:
Work is performed outside and in a shop environment with hazardous equipment, moving MHE, obstacles and high volume activity. Must be able to lift and carry up to 35 pounds for short distances, stoop, bend, kneel, walk, have full dexterity, and correctable vision. Outside work in hot and cold or wet weather is often required. Work environment often has fumes or airborne particles. Noise level is loud. Protective devices are required to avoid injury.
Preferred Qualifications
Local Candidates
Active DoD Security Clearance
EOE including Disability/Protected Veterans. If you are an applicant with a disability that requires a reasonable accommodation to complete any part of the application process, or are limited in the ability—or unable to use—the online application system and need an alternative method for applying, you may contact our Reasonable Accommodation Helpline at 1-888-877-3181 or 301-944-3299 or email itsupport@amentum.com for assistance. In order to address your request, the following information is needed:
LP.SKU-D1.LIST
Upon receipt of this information we will respond to you promptly to obtain more information about your request.
Amentum