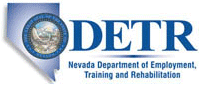 Job Information
Amentum

Integrated Scheduling Manager

in

Las Vegas

,

Nevada
Job Summary
The Integrated Scheduling Manager is responsible for managing the integrated planning, scheduling, work receipt, work closeout, and production controls efforts for various range operations centers to ensure efficient operations and performance of work assignments. Oversees and coordinates activities of the managers, supervisors and planners of various functional departments to achieve optimum utilization of operation resources using industry leading applications and methodologies.
Essential Responsibilities:
1) Manage and direct all site and contract planning and scheduling functions, providing technical direction and support and employee development.2) Monitor project scheduling standards and procedures for compliance and initiate corrective measures as necessary.3) Insure all planning and scheduling activities such as schedule development, updates, progress reporting and problem analysis activities comply with company and client requirements.4) Establish the standards for work packages and instructions to support work activities including pre-planning, material staging requisitioning/expediting, labor estimating, and all other field support as required.5) Prepares business process workflows, plans and detailed operating procedures for all planning, scheduling and production controls project activities.6) Monitors assignments to ensure that they are within the agreed scope, schedule and budget and that the work is being performed within outlined policies and expectations.7) Manages the timely development and release of work packages, task requests, and work orders to support the master schedule.8) Reviews and analyzes delays in schedule, expedites any work activities requiring work packages that delay schedules, and coordinates schedule changes needed to encompass unforeseen conditions.9) Ensures work orders are in compliance with project directive documents, assists in the determination of work priority, and establishes workflow processes that support work management and operations goals.10) Periodically reviews work performed for attainment or obtainment of objectives, policy compliance and priorities, effective coordination, technical adequacy and responsiveness to established guidelines.11) Integrates efficient operations that are in compliance with company policies, client requirements, and governmental regulations.12) Ensures all safety and environmental guidelines are followed without deviation.13) Responsible for the direct supervision of the planning and production control staff engaged in planning, scheduling, and monitoring the flow of work activities, operations, projects and material through the production cycle.14) Acts as liaison with applicable departments to resolve any problems and to achieve optimum utilization of facilities in meeting production schedules.Perform all other position related duties as assigned or requested.
Minimum Requirements
Bachelor's degree in Business Administration, a related field, or equivalent experience and 8+ years of operations, maintenance, project and production planning experience in a management capacity. Must possess a thorough knowledge of a variety of work management and scheduling applications, such as Maximo, MS Project, Primevera. Position may require the ability to pass and maintain a TS Security Clearance. Possess a valid state issued driver's license.
Work Environment, Physical Demands, and Mental Demands:
Typical office environment with no unusual hazards, occasional lifting to 20 pounds, constant sitting while using the computer terminal, constant use of sight abilities while reviewing documents, constant use of speech/hearing abilities for communication, constant mental alertness, must possess planning/organizing skills, and must be able to work under deadlines.
Preferred Qualifications
Local Candidates
Active DoD Security Clearance
EOE including Disability/Protected Veterans. If you are an applicant with a disability that requires a reasonable accommodation to complete any part of the application process, or are limited in the ability—or unable to use—the online application system and need an alternative method for applying, you may contact our Reasonable Accommodation Helpline at 1-888-877-3181 or 301-944-3299 or email itsupport@amentum.com for assistance. In order to address your request, the following information is needed:
LP.SKU-D1.LIST
Upon receipt of this information we will respond to you promptly to obtain more information about your request.
Amentum