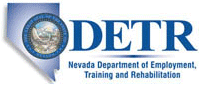 Job Information
House of Blues

Insomniac - EDCLV21 Experience Production Manager

in

Las Vegas

,

Nevada
Job Summary:
WHO ARE YOU?
Do you enjoy dance music? Do you excel at site production? Then you're in luck! We are looking for a highly motivated self-starter who embodies both a passion for dance culture and a love of the site production and operations space. Is this you? Read on…
WHO ARE WE?
Insomniac produces some of the most innovative, immersive music festivals and events in the world. Enhanced by state-of-the-art lighting, pyrotechnics and sound design, large-scale art installations, theatrical performers and next generation special effects, our events captivate the senses and inspire a unique level of fan interaction. The quality of the Headliner experience is our top priority.
Throughout our 25-year history, Insomniac has produced almost 400 festivals, concerts and club nights for over 4 million attendees in California, Colorado, Florida, Nevada, New York, Texas, Puerto Rico, and the United Kingdom, with expansions into Brazil, China, Japan and India. Insomniac's premier annual event, Electric Daisy Carnival Las Vegas, is the largest multi-day music festival in North America, and attracted more than 400,000 fans over three days in May 2019. The company was founded by Pasquale Rotella, and has been based in Los Angeles since it was formed in 1993.
THE ROLE
Insomniac is looking for a Lead Experience Production Manager to manage all site production and site operations crew related projects in conjuncture with contracted Site Production Director and Manager. This position will provide site production build management at Insomniac events. This position reports into the VP, Festival Operations and Experience.
RESPONSIBILITIES
Mentor and lead the Insomniac experience production and operations team

Partner with CAD designer to create efficient experience plans that aim to create operational efficiencies and the ultimate Insomniac experience while following fire and safety regulations

Partner with Site Production to establish and place all experience production items on site per the CAD drawings; may also include stage, experience, operations, and placements as necessary

Liaise on site with experience production vendors; communicate changes in a timely fashion, execute the build to Insomniac's festival standards

Advance experience production needs with vendors based on the needs of all departments

Partner with contracted Site Production in festival site advancing, creating vendor orders, obtaining vendor quotes and negotiate rates to effectively plan projects as necessary

Provide support in creation and maintenance of production schedule for build and strike for all areas of festival

Provide flexible and on the spot problem resolution for unforeseeable issues and help departments with relevant needs

Collaborate cross-departmentally regarding infrastructure needs and communicate with department heads to have necessary requests approved and advise on potentially unnecessary requests based on each individual site

Advise on ways to more efficiently use all site assets and equipment for build and strike

Advise on ways to more efficiently work with site and experience production vendors and schedule crew and build

Ensure festival experience production forecasts up to date

Frequent travel will be required (economy)
QUALIFICATIONS
5+ years of experience in music festival production

Experience managing labor crews of 15+

Proficient in CAD or VECTOR

Experience with Sketch-Up, Scenic or Graphic Design

Extensive AV and rigging knowledge

Heavy equipment and OSHA certified

Knowledge of technical aspects of concert production

Ability to solve logistical and technical problems including staging, lighting and sound

Able to create and maintain large scale event budgets and projects simultaneously

Proficient technical skills in Microsoft Excel, Word & PowerPoint

Extensive resolution management experience

Proficiency in spreadsheets

Must be motivated with an "Everything is possible" attitude

Must be an active problem solver, instilled with a sense of urgency for projects large and small
WORK ENVIRONMENT
Must be able to tolerate loud noise levels & busy environments

May work in drastic temperature climates

Must be willing to work during evening and weekend hours, as required, to meet deadlines
Applicants for employment in the U.S. must possess work authorization, which does not require sponsorship by Insomniac for a visa.
EQUAL EMPLOYMENT OPPORTUNITYInsomniac strongly supports equal employment opportunity for all applicants regardless of race, color, religion, sex, gender identity, pregnancy, national origin, ancestry, citizenship, age, marital status, physical disability, mental disability, medical condition, sexual orientation, genetic information, or any other characteristic protected by state or federal law.
HIRING PRACTICES
The preceding job description has been designed to indicate the general nature and level of work performed by employees within this classification. It is not designed to contain or be interpreted as a comprehensive inventory of all duties, responsibilities, and qualifications required of employees assigned to this job.
Insomniac recruitment policies are designed to place the most highly qualified persons available in a timely and efficient manner. Insomniac may pursue all avenues available, including promotion from within, employee referrals, outside advertising, employment agencies, Internet recruiting, job fairs, college recruiting and search firms.
About Us
Recognized three years in a row by Great Place to Work® and named one of People Magazine's top 50 Companies that Care, Live Nation Entertainment is the global leader in live entertainment and ticketing. Our world-class portfolio reaches all aspects of the live event and ticketing industry, from ground-breaking software in Ticketmaster, mix of legendary venues and restaurants in House of Blues, production leaders in Concerts, exceptional brand partnerships in Media & Sponsorship, and unparalleled team of artist managers in Artist Nation supported by diverse professionals in all facets of Corporate operations.
We recognize that our most important assets are our employees, the rock stars who keep the live experience going. Generous vacation, healthcare, and retirement benefits are just some of the great perks we offer to support our global workforce of more than 38,000. For any stage in your career, our many unique benefit programs are designed to help you live life to the fullest. We offer student loan repayment to support recent grads, six months of paid caregiver leave to support new parents, perks like Roadie Babies (bring your little ones & a caretaker along with you on work trips) and Music @ Home (stipend to cultivate your little ones' music interest), and tuition reimbursement to fuel your ongoing professional development. Plus, working for the world's largest live event and ticketing company means you'll have access to free concerts, festivals, sports games, and more through our exclusive employee ticket concierge.
There is no bigger stage for your career. See what your future looks like at Live Nation Entertainment.