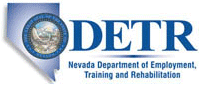 Job Information
Plaza Hotel & Casino

CHIEF ENGINEER

in

Las Vegas

,

Nevada
CHIEF ENGINEER
About the Organization The Plaza Hotel and Casino redefines Downtown Las Vegas luxury and creates a perfect combination of comfort and sophistication. Anchoring the Fremont Street Experience, the Plaza has been an iconic hotel in Downtown Las Vegas for the past 49 years and a recent property reinvention has allowed the Plaza to retain its classic Las Vegas charm and embrace a new world look. Boasting real values, real people and classic fun.
Description
POSITION SUMMARY: The Chief Engineer is in charge of the day to day operation of the Engineering Department, which includes planning, directing, scheduling, performance management, room and property maintenance and project implementation
Top 5 Specific Job Functions:
Implement, administer, and manage the Engineering Department's programs and systems

Directly supervise Engineering activities and maintenance personnel

Engineer including standards of performance, training, and overall welfare

Foster a cooperative and harmonious working atmosphere conducive to maximum employee morale and productivity

Oversee the implementation of a work prioritization system and a work assignment system
Other Specific Job Functions:
Ensure compliance with health, safety, and building codes

Implement and oversee property preventive maintenance programs

Monitor the purchase of building and property maintenance supplies, machinery, equipment parts, and services as required

Ensure accurate recordkeeping of Engineering activities and documents

Continuously monitor utility cost and consumption and maintain required logs for all utilities

Input on the preparation of Engineering budgets

Maintain the flow of correspondence and required reports within and outside the department

Ensure the department is represented at all necessary meetings

Ensure that all department functions are performed according to the highest standards

Drive company vehicles to various locations throughout the Las Vegas area to attend/conduct meetings with other properties and business contacts

Coordinate open work orders with the Grave and Swing Shift Engineering Staff

Meet with Department liaisons to discuss work order priorities

Review the Demand, Preventative Maintenance, and Planned Work Order reports to compare actual results with planned

Review departmental allocations to compare actual with forecast

Meet and coordinate with the respective front-of-house operating departments to understand their needs from the Facilities department and to prioritize completion dates on work orders

Performs other duties as assigned
This job description in no way states or implies that these are the only duties to be performed by the employee in this position. It is not intended to give all details or a step-by-step account of the way each procedure or task is performed. The incumbent is expected to perform other duties necessary for the effective operation of the department.
Position Requirements
Required:
High School Diploma or equivalent

Valid Driver's License (preferably in the state of Nevada)

At least five years' experience as a facility department manager or Sr. Engineer at a major hotel and casino

At least five years' experience in preparing and managing departmental budgets and forecasts

At least 3 years of experience in a multi-trade background.

Ability to oversee work in a variety of areas in the hotel/casino.

General working knowledge of hotel/casino property.

Excellent customer service skills.

Ability to lead and mentor a team.

Have interpersonal skills to deal effectively with all business contacts.

Professional appearance and demeanor.

Work varied shifts, including weekends and holidays.

Strong working knowledge of OSHA General Industry Statutes and Regulations

Working knowledge of computer programs to include: Word, Excel, Visio and PowerPoint

Able to effectively communicate in English, in both written and oral forms.

Knowledge of HVAC Systems, Cooling Towers, Pump Systems, Domestic Water Systems
Preferred:
CPO Certification

Knowledge of Engineering 501 and Teamsters Collective Bargaining Agreements

Previous experience working in a similar resort setting

OSHA 30
CERTIFICATES, LICENSES, REGISTRATIONS:
The Plaza Hotel & Casino is an Equal Opportunity Employer. In compliance with the Americans with Disabilities Act, the Plaza Hotel & Casino will provide reasonable accommodations to qualified individuals with disabilities and encourages both prospective and current employees to discuss potential accommodations with the employer
Location PLAZA HOTEL & CASINO LLC
EOE Statement We are an equal employment opportunity employer. All qualified applicants will receive consideration for employment without regard to race, color, religion, gender, national origin, disability status, protected veteran status or any other characteristic protected by law.
This position is currently accepting applications.