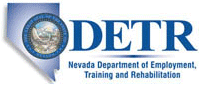 Job Information
Lockheed Martin

Avionics Field Engineer - Advanced Programs (Level 3)

in

Las Vegas

,

Nevada
Description: This exciting position is with our historic Skunk Works program and will be based out of Palmdale, CA. Skunk Works is an integral part of Lockheed's Aeronautics business area responsible for advanced systems development including conceptual design and rapid prototyping of clean sheet solutions and improvements and derivatives to existing systems. The ideal skunk is an agile, multi-faceted teammate who loves to solve our customer's most difficult challenges. Some of our unclassified projects include the U-2, SR-71 Blackbird, F-22 Raptor, F-117 Nighthawk, and the F-35 Lightening II.
Learn more about some of the incredible things we do here:
https://www.lockheedmartin.com/en-us/who-we-are/business-areas/aeronautics/skunkworks.html
As an on-aircraft Avionics Technician, this person will be an integral member of the technical interface team, supporting the on-site Customer, resolving issues arising from operations and / or maintenance activities. Accomplish fault analysis and resolution of avionic system and subsystem discrepancies experienced in the field. Attend debriefings, as required, to aid in the rapid identification of emerging issues. Document operational / maintenance problems, even if they are resolved on-site, to ensure that the company is apprised of and can identify failure trends. Will be required to operate, service and maintain support equipment.
Identify unique operational problems that require technical, procedural, or quality assurance actions to resolve. Provide training, as requested, to customer personnel. Candidate must have comprehensive avionic systems background / experience. Must be able to work with and interact with the customer as well as program engineers.
The selected candidate must be able to work and communicate well, both orally and written, in a team environment as this position involves significant and continued interface with customer personnel at all levels. Manage and track multiple engineering and logistics support activities, providing periodic status to customer and program management.
The selected candidate must be willing to travel to and work at austere remote locations and accept assignment to locations for which selected, to support customer requirements. Must be able to obtain and maintain a valid U.S. passport, accept customer furnished quarters and comply with mobility requirements such as chemical warfare training and receive applicable vaccinations, as well as pass an a overseas physical.
Must be a US Citizen. This position is located in a facility that requires special access. In addition, the selected candidate will be subjected to a government security investigation and must meet eligibility requirements for access to classified information. The candidate must agree to and successfully pass a polygraph examination. A current Top Secret clearance with a background investigation in the last 5 years is required.
Basic Qualifications:
- Customer interface experience in a field environment
- Experience troubleshooting on-aircraft Avionic systems
- Active Top Secret clearance
Desired Skills:
- Cost, Schedule and Quality management supporting MRO activities
- Technical report writing
- Experience operating / maintaining support equipment
- Must be willing to travel, work any shift, weekends and holidays to meet customer requirements
- 5 YEARS of on-aircraft Avionics troubleshooting background
- Bachelors degree in a technical discipline is desired
BASIC QUALIFICATIONS:
job.Qualifications
Lockheed Martin is an Equal Opportunity/Affirmative Action Employer. All qualified applicants will receive consideration for employment without regard to race, color, religion, sex, pregnancy, sexual orientation, gender identity, national origin, age, protected veteran status, or disability status.
Join us at Lockheed Martin, where your mission is ours. Our customers tackle the hardest missions. Those that demand extraordinary amounts of courage, resilience and precision. They're dangerous. Critical. Sometimes they even provide an opportunity to change the world and save lives. Those are the missions we care about.
As a leading technology innovation company, Lockheed Martin's vast team works with partners around the world to bring proven performance to our customers' toughest challenges. Lockheed Martin has employees based in many states throughout the U.S., and Internationally, with business locations in many nations and territories.
EXPERIENCE LEVEL:
Experienced Professional
Lockheed Martin