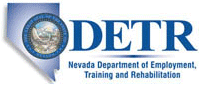 Job Information
CTG

UX / UI Designer

in

Henderson

,

Nevada
UX / UI Designer
United States
Information Technology
Aug 25, 2020Post Date
20202960Requisition #
Apply for JobShare this JobSign Up for Job Alerts
CTG is seeking aUX / UI Designerfor our client inEugene, Oregon.This position is part-time (15-20) hours per week and can be worked remotely.
Project Location: Eugene, OR(REMOTE)
Project Duration: 5 months
Days / Hours: 8a - 12 noon (M-F) - flexible
Pay Rate: $25/hour
CTG does not accept unsolicited resumes from headhunters, recruitment agencies, or fee based recruitment services for this role.
Position Summary:
The UX / UI Designer will create designs for instrument, desktop and embedded screen scientific analysis applications.
Responsibilities:
• Collaborate with cross-functional scientific teams
• Build and share wireframes using Sketch, the Adobe Suite, or other design software
• Build interactive prototypes using Axure
• Deliver code-ready vector assets using Sketch and Zeplin
• Communicate and implement design ideas with the team
• Perform tasks independently with minimal guidance
• Be available for part-time 15-20 hours per week starting immediately
Minimum Qualifications:
• At least 2 years of experience in UX / UI preferred, with emphasis on design (instead of user research or usability evaluations, etc.)
• Good visual design skills – ability to lay out a screen in a well-organized way
• Extensive wireframing experience, especially working on apps with a large variety of screen layouts
• Good interactive prototyping skills – clickable prototypes with occasional advanced interactivity
• Work well on small and large teams
• Ability to manage own project planning and deadlines
• Ability to present ideas in front of large teams
• Ability to review, compare and apply existing design styles
• Ability to work independently and as a member of a cross-functional team
• Strong written and verbal presentation skills
Preferred Qualifications:
• Design experience using the agile product development methodology
• Ability to guide teams in writing good user stories
• Experience in coordinating user tests
Excellent verbal and written English communication skills and the ability to interact professionally with a diverse group is required.
To Apply:
To be considered, please apply directly to this requisition using the link provided. For additional information, please contactDavid Dummel at david.dummel@ctg.com or call 800-992-5350 x4804. Kindly forward to any other interested parties—thank you!
CTG's Benefits Plan allows you to select insurance coverage that best suits your lifestyle, and take part in our savings programs and educational plans. We offer Flexible Spending Accounts, a 401(k) Retirement Plan, and an Employee Stock Purchase plan. Our educational plan comprises access to more than 2,000 web-based technical, professional and business development courses.
CTG (NASDAQ: CTG) has developed a reputation for responsiveness and reliability - traits that our clients say set us apart - since our founding in 1966. As one team, we create and deliver information and technology solutions that make our clients more successful and cultivate a workplace that attracts and develops the best people. Our vision is to be an indispensable partner to our clients and the preferred career destination for information and technology experts. CTG has operations in North America, South America, Western Europe, and India and regularly posts news and other important information online at www.ctg.com.
Our culture is a direct result of the people who work at CTG, the values we hold, and the actions we take. In other words, our people are the culture. It's a living, breathing thing that is renewed every day through the ways we engage with each other, our clients, and our communities. Part of our mission is to cultivate a workplace that attracts and develops the best people, reflected by our recognition as a Great Place to Work-certified company across many of our global operations.
CTG will consider for employment all qualified applicants including those with criminal histories in a manner consistent with the requirements of all applicable local, state, and federal laws.
CTG is an Equal Opportunity and Affirmative Action Employer. CTG will assure equal opportunity and consideration to all applicants and employees in recruitment, selection, placement, training, benefits, compensation, promotion, transfer, and release of individuals without regard to race, creed, religion, color, national origin, sex, sexual orientation, gender identity and gender expression, age, disability, marital or veteran status, citizenship status, or any other discriminatory factors as required by law. Our Affirmative Action program serves to promote occupational equality and diversity through good faith efforts. CTG is fully committed to promoting employment opportunities for members of protected classes.
Additional Information
Job Function: User Interface Design

Education Level: None

Work Remote: Yes

Travel: No
CTG