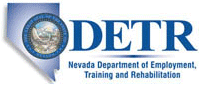 Job Information
Staff Management | SMX

Industrial Maintenance Technician

in

Henderson

,

Nevada
With Staff Management | SMX, you'll get a weekly paycheck, learn new skills, meet new people, and work with a great management team in a clean and safe environment.
Functions as a member of a maintenance area team which is directly responsible for the efficient maintenance of a group of assets. Effectively troubleshoot, operate/change over specified machinery in the assigned area. This job requires Strong Communication, Interpersonal and Team Building skills to support site objectives. Contract-to-hire opportunity offering a competitive wage.
Industry: Manufacturing.
Duties: Ability to Operate equipment in a safe and efficient manner. Takes corrective actions in solving problems to root cause level. Able to assess equipment operating reliability and perform routine repairs, adjustments and malfunction troubleshooting. Performs equipment PM's as assigned. Knowledge of how to maintain accurate records of QC checks, production numbers or waste performance.
Employment Types: Full Time, Temp to Hire.
Work Location: Mars Wrigley, 2 Cactus Garden Drive, Henderson, NV 89014.
Job Types: Food Production, Light Industrial, Manufacturing.
Shifts: All Shifts, Rotating Shifts.
Attributes: Background Check, Drug Test.
Benefits: Casual Dress Code, Climate Controlled Environment, Modern, high tech Environment, Other on the spot perks, Weekly paychecks, Direct Deposit or Cash Card pay options.
Lifting Requirements: Able to Lift 50 pounds.
Education Required: HS Diploma or GED.
Starting Wage: $27.00.
Pay Rate: Hourly.
Required Skills:
Advanced mechanical and/or electrical aptitude Able to operate all systems in area Responsible for effectiveness of start-ups, transitions, and shutdowns Demonstrates technical/analytical skills by effectively performing troubleshooting and repair/replace on modules of expertise Knowledge of the line or area goals and performance Proficient at analysing information concerning module of expertise. Understands performance metrics (ATS, TRS, waste, etc.) #LI-KD1
SM | SMX is an equal opportunity employer and all qualified applicants will receive consideration for employment without regard to race, color, religion, sex, national origin, disability status, sexual orientation, age, gender identification, protected veteran status, or any other characteristic protected by law.
Staff Management | SMX