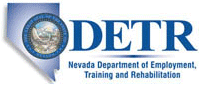 Job Information
Delmar Aerospace Corporation

Aerosonde Operator

in

Henderson

,

Nevada
Company Overview
DelMar Aerospace Corporation in Las Vegas, NV, is looking for talented personnel who can tackle tough challenges supporting manned and unmanned systems.
People are central to our business: we invest heavily to ensure our current and future employees are afforded every opportunity to enhance their skills, knowledge, and abilities. Take the next step in your career by applying for a position at DelMar Aerospace today!
Job Summary
Will serve as on-site crewmember in support of customer requirements. Duties will include operator, maintenance, and logistical tasks in support of the Aerosonde system. Additional duties will include emplacement / displacement / inspection / repair and replenishment of associated equipment as well as proper notation of logbooks and flight records. Perform as a Subject Matter Expert for operator and maintenance related issues. Participate in site surveys and review conferences with customers.
Primary duties will require extensive travel, both domestically and internationally including deployments and training exercises.
Responsibilities and Duties
Operational support of Aerosonde

Perform as aircraft operator, sensor operator, and maintainer / crew chief

Travel and deploy worldwide with military forces as required

Direct interface with customer

Work in groups or independently with minimal or no supervision

Will be required to work odd shifts, weekends, and/or extended hours

Responsible for data management and generation

Provides general logistics functions

Troubleshoots technical problems and issues and determines technical solutions

Practice ISO 9001 principles and concepts
Qualifications and Skills
2 Year Degree or equivalent experience

Experience in maintenance and repair of Unmanned Air Vehicle systems a plus

Prior military service a desired plus.

Familiarity with customer expectations, policies, and business practices and high customer satisfaction orientation.

Must be a U.S. citizen with the ability to obtain/maintain a government security clearance.
Minimum requirement is that the candidate holds at least one of the following certifications:
UAS Operator

UAS Maintainer

FAA A&P License

FAA Private Pilot Certificate
Prior qualification as Aerosonde UAS operator or maintainer is highly desired. Candidates holding two or more of the above certifications are highly desired.
Successful completion of the Aerosonde Initial Qualification Training Course of Instruction is a condition of continued employment on this program.
Benefits and Perks
When you join the team here at DelMar Aerospace, you will discover true freedom. We believe that one of the key and critical components to personal, professional, and organizational growth is being allowed to fail and learn from those failures. We foster an environment where you can fail so that you can continue to experiment, to push the bar, to discover what has been overlooked all along. Here, you will join a culture that thrives on open collaboration and creativity. You will appreciate our foundation built on the tradition of hard work, integrity, empathy, and accountability.
As a full-time employee, you will enjoy a competitive salary, comprehensive insurance package which includes phenomenal medical, dental, and vision coverage, supplementary life insurance, and the ability to start planning for retirement through our 401k program with company match. In addition, as we grow the opportunities to learn, grow, and develop your strengths will begin to be a focus in your career development. Most importantly, we offer a fun, energetic environment where you will truly feel at home and with family - while reinforcing a strong commitment to maintaining a work-life balance through paid time off and paid holidays.
DelMar Aerospace is an equal opportunity employer and supports diversity in the workplace. Qualified applications will receive consideration for employment without regard to their race, color, religion, sex, sexual orientation, gender identity, national origin, disability, or status as a protected veteran. Our HR teams will reach out to the applicants who met the qualifications and most closely aligned with requirements of the positions.