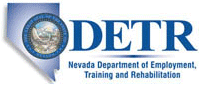 Job Information
Trex Co. Inc.

Production Worker / 3rd Shift - 8 Hours

in

Fernley

,

Nevada
Production Worker / 3rd Shift - 8 Hours
Tracking Code
576-269
Job Description
Trex Company, the world's number one decking and railing brand, and leader in high-performance, low-maintenance outdoor living products, is seeking a Production Worker to join our 3rd shift manufacturing operations team to help meet production and quality goals while maintaining safety and housekeeping standards.
Help us deliver what's next in outdoor living by operating production equipment and machines, controlling line processes, and assisting through the entire production process.
As our next Production Worker, you have worked as a laborer, technician or operator, who has experience in a manufacturing or production environment, and you're comfortable working in an industrial setting with bulk materials and production machinery.
You have working knowledge of areas and processes including: raw material sorting and processing, plastics processing, packaging process, fork truck or forklift operation, grinding, and shipping and loading. Candidates with similar experience such as working as an equipment operator or machine operator or who have experience working in a quality laboratory, embossing product line or other similar specialized functions are encouraged to apply.
Talented employees are just one of Trex Company's trademarks. This is your chance to work for a company consistently awarded recognition for market leadership and innovation.
Besides working for the company known for its recycling heritage and as a creator of amazing outdoor living spaces, Trex employees enjoy an industry-leading compensation and benefits package, bonuses and incentive programs, tuition assistance and more: trex.com/careers.
Key Duties and Responsibilities:
Deliver raw materials to the production lines at a rate that allows us to meet our production and operations goals.

Operators must be able to become certified to drive a forklift or fork truck in a safe and efficient manner while handling materials.

Operate production machinery appropriately for each type of product movement, job duty or labor function.

Control production line processes. Monitor operations, troubleshoot production issues and make adjustments when necessary.

Perform quality control checks on product during the production process to ensure that specifications and standards are met.

Package finished product and transport units to finished goods yard.

Perform housekeeping duties to keep manufacturing facility appearance and operations safe.

All our laborers must work in a safe and efficient manner at all times, including when operating equipment or machines.

Perform special processes and projects as required by Production Supervisor or Site Manager.
Required Experience
**Must be able to work 3rd shift schedule, 11pm-7am.
Experience as a technician and operating equipment, machinery, forklifts and hand tools is preferred.

Experience in an industrial, production or manufacturing setting is desired.

Effective communication.

Teamwork.

Taking initiative.

Flexible to change.
Job Location
Fernley, Nevada, United States
Position Type
Full-Time/Regular