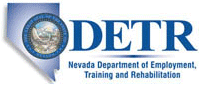 Job Information
Trex Co. Inc.

Production Manager

in

Fernley

,

Nevada
Production Manager
Tracking Code
300-269
Job Description
Trex Company, the world's number one decking and railing brand, and leader in high-performance, low-maintenance outdoor living products, is seeking a Production Manager with strong collaboration, teamwork and communication skills to supervise the activities of manufacturing personnel to ensure production site performance success.
Help us deliver what's next in outdoor living by embracing the environment of continuous improvement with a focus on quality, productivity and optimal utilization of assets.
As our next Production Manager, you are comfortable coordinating and directing manufacturing personnel and ensuring the organization's diverse business units receive products in a timely fashion, while maintaining consistency, quality and cost metrics. You will implement and maintain safety programs, develop production plans, help control production costs and ensure inventory levels are maintained. You have strong leadership skills, and you excel at selecting, training and motivating an effective and efficient staff. Your approach helps to foster innovation and continuous improvement through all levels of the organization.
Talented employees are just one of Trex Company's trademarks. This is your chance to work for a company consistently awarded recognition for market leadership and innovation. Trex outdoor living products offer significant design flexibility with fewer ongoing maintenance requirements than wood, as well as a truly environmentally responsible choice. Trex decking products contain 95 percent recycled content and we are one of the largest plastic scrap recyclers in the U.S. Our organization kept more than 600 million pounds of plastic and wood scrap out of landfills last year alone.
Besides working for the company known for its recycling heritage and as a creator of amazing outdoor living spaces, Trex employees enjoy an industry-leading compensation and benefits package, bonuses and incentive programs, tuition assistance, a six percent 401(k) match, and more: trex.com/careers.
Key Duties and Responsibilities:
Plant Safety and Legal
Implement and maintain safety programs designed to assure safe working conditions and eliminate lost time due to accidents. Keep safety awareness high and assure that all employees are aware that safety is the company's number one priority.

Comply with legal requirements in all areas, such as personnel administration, product liability and environment protection.
Financial Control
Develop production plans consistent with the budget and manufacturing standards set for each product. Continuously evaluate contingencies and variations that may require a revision of production plans and schedules.

Maintain an active and effective cost savings program in the manufacturing area.
Production
Supervise the activities of manufacturing to ensure performance meets or exceeds the budgeted parameters in terms of volume and cost, material loss, cost of purchases, and distribution.

Control production costs consistent with the annual budgets for plant direct labor and overhead (conversion cost).

Establish and use production standards for each manufacturing operation to maximize production efficiency.
Quality
Ensure products manufactured and distributed meet established content and quality specifications.
Inventory
Manage site inventory levels and assure accuracy of PKG and Reclaim. Utilize Kanban system to effectively manage raw material and packaged goods consumption.
Leadership
Select, train and motivate a competent staff of Supervisors and Team Leads to ensure an efficient production operation. Ensure that training and development activities address identified needs.

Actively manage production to foster innovation and continuous improvement through all levels of the organization.

This role will require giving encouragement as well as discipline. The successful candidate must be skilled at both.
Required Experience
A bachelor's degree in an engineering, science or other technical discipline is preferred – including chemical, electrical, mechanical or industrial engineering; science; chemistry; math or other similar – and more than eight years of experience in manufacturing plant operations, with more than three years of leadership experience.

Candidates with a degree in a non-technical or liberal arts discipline with extensive manufacturing and leadership experience will also be considered.

In lieu of a degree, a minimum of 12 years' manufacturing experience at Trex or in a related manufacturing environment with three years supervisory experience will be considered.

A career path that includes major production area work, supervision of staff positions and supervisory manufacturing positions.

Effective oral and written communication skills, and excellent interpersonal skills.

A hands-on, technically proficient orientation.

Knowledgeable in financial measures of manufacturing and company performance, including budgeting, standard costing, inventory transactions, distribution costs, and the P&L and balance sheets.

Demonstrated leadership abilities in a self-directed team manufacturing environment.
Job Location
Fernley, Nevada, United States
Position Type
Full-Time/Regular