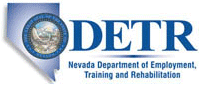 Job Information
Click Bond

Senior Manufacturing Engineering Technician

in

Carson City

,

Nevada
Learns various processes throughout Click Bond, troubleshoots and corrects problems with a variety of equipment. Documents repairs and adjustments made to equipment. Creates and writes work instructions for new equipment; updates existing work instructions. Creates and updates building layouts to show location of equipment, utilities, monuments, etc. Recommends equipment placement to ensure/improve process flow. Participates in Lean Implementation activities. Mentor employees to improve their knowledge, skills, and efficiency.
Troubleshoot electromechanical devices and machines when malfunctioning.

Produce reports of improvements/adjustments made to malfunctioning equipment.

Write trouble shooting guide per machine for operator's reference

Have input for creating work instructions. Create work instructions for given process/operation using company template.

Participate in and capable of leading Root Cause and Corrective Action (RCCA) activities.

Ensure assigned equipment is functioning safely and efficiently.

Creates building layouts.

Mentors other employees to improve their knowledge and skills.

Report immediately all suspicious and hazardous conditions to a supervisor.

Understand and observe all safety guidelines and assure quality and safety by complying with all appropriate CBI policies and procedures.

Assist in maintaining clean, orderly and hazard-free work areas.

Able to work with minimal supervision, be a self-starter and be detail oriented.

Other duties as may be assigned.

Has knowledge of SPC (Statistical Process Control) and basic statistical methods.

Knowledge of technical analytical tools; multimeters, etc.

Understanding of GD&T (Geometric Dimensioning and Tolerance).

Demonstrates working knowledge of problem solving methodologies; DMAIC, PDCA, etc.

Full competence with AutoCad; working knowledge of Solid Works.

Ability to program and edit PLC programs.

Speaks clearly and confidently in all situations; listens and gets clarification; responds well to questions.

Writes clearly and informatively; edits work for spelling and grammar; presents numerical data effectively.

Able to read and interpret engineering drawings including, procedures and written information.

Exhibits sound and accurate judgment and includes appropriate people in decision-making process.

Consistently at work and on time.

Follows; keeps commitments.

Completes tasks on time or notifies appropriate person of an alternate plan.

Associate Degree or equivalent experience and education and a minimum of 7 years of experience in a similar or related position preferred.

Successful completion of Lean 101 training, or equivalent.

Successful completion of MT1 certification and Siemen's Mechatronic Systems Certification or equivalent

Certified Lean Six Sigma Green Belt.

Other technical certifications desired.
• Communicates respectfully to all team members, vendors, and visitors.
• Models a positive attitude.
• Actively listens to others and supports the team environment.
• Asks questions and learns from mistakes.
• Executes tasks with minimal errors in a timely and efficient manner.
• Attendance is consistent and meets or exceeds company standards.
FLSA Status: Non-Exempt
Shift: 1st Shift
Street: 2205 Arrowhead Drive