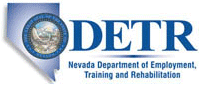 Job Information
National Park Service

Laborer (Motor Vehicle Operating)

in

Baker

,

Nevada
Summary
Career-Seasonal appointments are permanent positions and include the same benefits as Career appointments, but do not provide work on a year-round basis. You will work from approximately May - October and you will be in a non-pay status for the remainder of the year.
Responsibilities
The primary purpose of this position is to perform laboring duties that require moderately heavy physical effort requiring the use of common hand tools and power equipment involving any or all of the following duties: Operate light duty motor vehicles weighing up to 10,000 pounds (such as pick up trucks, panel trucks, flatbed trucks etc.) Transport personnel, material or equipment to work sites located within the park. Perform sanitation duties by performing a variety of custodial tasks such as cleaning bathrooms, lunch areas and removing trash. Trim and clear brush using hand tools such as axes, hatchets, chainsaws and hand saws. Maintain grounds and lawns using riding mowers, string trimmers and leaf blowers. Load and unload supplies and materials from trucks, trailers, and dollies using wheel barrows and hand trucks. Perform snow removal. Operates walk behind snowblower and shovels snow from walkways, trails and parking lots.
Requirements
Conditions of Employment
U.S. Citizenship required. Appointment subject to background investigation and favorable adjudication. Meet Selective Service Registration Act requirement for males Selectee will be required to participate in the Direct Deposit Electronics Funds Transfer Program. You will be required to operate a government (or private) motor vehicle as part of your official duties; a valid driver's license is required. You will be required to submit a Motor Vehicle Operator's License and Driving Record. You must also submit (within a State sealed envelope or submitted directly by the State authorities), and at your own expense, all certified driving records from all States that disclose all valid driver's licenses, whether current or past, possessed by you. You may be required to complete training and operate a four-wheel drive vehicle. You will be required to wear a uniform and comply with the National Park Service uniform standards. A uniform allowance will be provided. You will be required to work on-call, evenings, weekends, holidays, overtime and shift work. If you are a new employee in the Federal government, you will be required to complete a one-year probationary period. You may be required to travel overnight away from home. You must obtain a government charge card for travel purposes. Government Charge Card: You may be required to complete training and obtain/maintain a government charge card with travel and/or purchase authority.
Qualifications
To qualify for this position, you must have sufficient knowledge and ability in the following job-related factors: Ability to perform the duties of the position without more than normal supervision.(SCREEN OUT) Ability to drive safely (Motor Vehicles) Work Practices (Includes keeping things neat, clean and in order). Ability to interpret instructions, specifications, etc. (other than blueprints). Ability to use and maintain tools and equipment. Dexterity and Safety If your knowledge and ability in the SCREEN OUT factor above is not sufficient, you will receive no further consideration. In preparing your application, describe in detail the experience and training which you have had that specifically prepared you for this job and to perform the duties described for this job. Experience should be clearly described and documented in your resume. The qualifications reviewer will not assume performance of such duties by Job Titles alone. Address your knowledge, skills and/or abilities in the areas shown in the job-related factors. Volunteer Experience: Experience refers to paid and unpaid experience, including volunteer work done through National Service programs (e.g., Peace Corps, AmeriCorps) and other organizations (e.g., professional; philanthropic; religious; spiritual; community, student, social). Volunteer work helps build critical competencies, knowledge, and skills and can provide valuable training and experience that translates directly to paid employment. You will receive credit for all qualifying experience, including volunteer experience. Current surplus and current or former displaced Federal individuals who have special priority selection rights under the Agency Career Transition Assistance Program (CTAP) or the Interagency Career Transition Assistance Program (ICTAP) must be well qualified for the position to receive consideration for special priority selection. Well qualified means that the applicant meets the following: OPM qualification standards for the position; all selective placement factors, where applicable; special qualifying conditions that OPM has approved for the position, where applicable; is physically qualified with reasonable accommodation, where appropriate to satisfactorily perform the duties of the position upon entry; and is rated by the organization at least at the well qualified level on all competencies. Federal employees seeking CTAP/ICTAP eligibility must submit proof that they meet the requirements of 5 CFR 330.605(2) for CTAP and 5 CFR 330.704 for ICTAP. This includes a copy of the agency notice, a copy of their most recent Performance Rating, and a copy of their most recent SF-50 noting current position, grade level, and duty location.
Education
There is no substitution of education for experience for Wage Grade (WG) positions.
Additional Information
If you would like more information about this position, please contact:
David Wright, Maintenance Mechanic Supervisor
david_wright@nps.gov
775-234-7536 This is a Career-Seasonal position and subject to release and recall procedures. A permanent career-seasonal position includes all the benefits of permanent employment, but does not provide employment on a full year-round basis. As such, selectee will be in a non-pay/non-duty status for at least 2 weeks to 6 months per year based on project requirements or weather conditions. Selectee is guaranteed to work at least 6 months per year but not more than 50 weeks per year, with the work schedule to be determined upon appointment. The typical season for Great Basin National Park is May through October, but can be variable during these months due to project requirements or weather conditions. This announcement may be used to fill additional positions if identical vacancies occur within 90 days of the issue date of the referral certificate. Physical Demands: The work performed requires the exertion of moderate to heavy physical effort. The work involves lifting and moving objects over 50 pounds, and in some cases, carrying 80-100 pounds (or more) with assistance. Working Conditions: Outside work is usually performed under all kinds of weather conditions. Indoor work is often accomplished in office buildings or in well-lighted, heated, and ventilated areas such as warehouses, loading docks, or trade shops. Frequently exposed to weather and temperature extremes, drafts, noise, dust, and dirt and the possibility of bruises, muscle strains, cuts and scrapes. Work requires the employee to follow proper safety procedures and use standard safety equipment such as gloves, ear protectors, safety glasses, and steel-toe shoes to avoid possible hazards in the work area. The National Park Service has determined that the duties of this position are not suitable for telework. If you are unable to apply online or need to fax a document that you do not have in electronic form, view the following link for information regarding an Alternate Application. Click the following link for more information, https://help.usastaffing.gov/Apply/index.php?title=AlternateApplicationInformation.